National Apprenticeship Week: Lloyds doubles its apprenticeship target to 8,000
Emma Finamore
Last updated 11 Apr 2019
It's all part of the Lloyds Banking Group 'Helping Britain Prosper' plan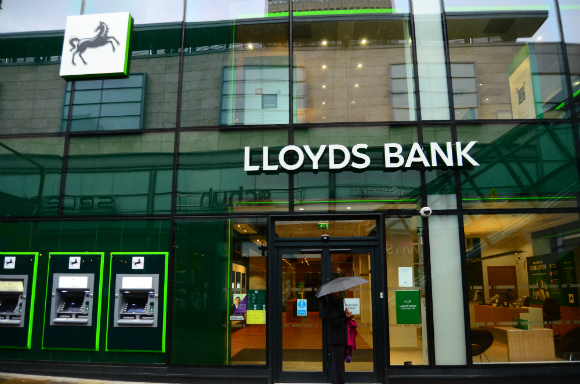 Lloyds Banking Group announced its commitment to support over 8,000 apprenticeships by 2020, in the run-up to National Apprenticeship Week.
This is a further increase from the company's previous target of 5,000 announced last year, and feeds into a government target of creating three million new apprenticeships by 2020.
It is part of the Lloyds Banking Group's wider Helping Britain Prosper Plan, launched in 2014. It set out seven public commitments designed to address some of the big issues facing Britain today, delivering support to people, businesses and communities.
The group believes one of the best ways Britain will prosper is through job creation, and as such apprenticeships have played a key role in the plan since its launch.
Christopher Jackson, Talent and Development Director at Lloyds Banking Group, said: "As one of the biggest employers in the UK we are incredibly proud of the role apprenticeships play within our organisation.
"We have seen first-hand the benefits of recruiting a motivated talent pool with wide-ranging and valuable attributes. We believe that the additional support and benefits our apprenticeships bring will continue to contribute to our ambition of helping Britain prosper."
Lloyds Banking Group surpassed its apprenticeship target for 2015 with the creation of more than 1,000 new apprenticeship positions; 3,200 are now in permanent employment.
Of these, 28% of apprenticeships were taken up by candidates from the UK's most disadvantaged areas, compared to a target of 15%.
Anthony Scanlon, 21, from Halifax is one of the Group's IT Apprenticeships. He joined the Lloyds Banking Group Apprentice Programme having decided against going to university.
He completed an Advanced Apprenticeship in IT User Skills, but has also learnt how to work in a business environment and how to communicate with colleagues, through his on the job training.
Scanlon said: "I earn a good salary and have no university debt. I'm learning on the job and will get a nationally recognized professional qualification as well. That's an amazing combination."
Interested in a banking and finance apprenticeship? Check out live opportunities here.
Image credit: moneybright.co.uk
News