Government publishes its five-year apprenticeships plan
Emma Finamore
14 Dec 2015
Three million apprenticeships don't just grow on trees, y'know.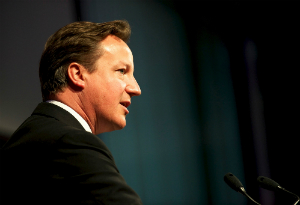 The Government has published its five-year plan detailing how it will reach its three million apprenticeships target.
"Our goal is for young people to see apprenticeships as a high quality and prestigious path to successful careers, and for these opportunities to be available across all sectors of the economy, in all parts of the country and at all levels," say Nicky Morgan MP Secretary of State for Education and Minister for Women and Equalities, and Sajid Javid MP, Secretary of State for Business, Innovation and Skills in the executive summary
"This will support our aim for young people to get the best start in life, through the opportunity that high quality education and training provides."
The plan's vision for 2020 is:
- All apprenticeships will provide substantive training in a professional or technical route, transferable skills and competency in English and maths for all ages
- Apprenticeships will be an attractive offer that young people and adults aspire to go into, as a high quality and prestigious path to a successful career
- Apprenticeships will be available across all sectors of the economy and at all levels, including degree level
- Every apprenticeship will be a high quality opportunity that delivers the skills, knowledge and behaviours that employers are looking for
A new Digital Apprenticeship Service will cut through red tape and bureaucracy, following employers tell the government that bureaucracy and red tape can get in the way of them choosing to hire an apprentice.
By February 2016, employers will be able to post their vacancies themselves on the existing online 'Find an Apprenticeship' recruitment tool.
From October 2016, the Digital Apprenticeship Service will be rolled out; a simple online portal enabling employers to select the most appropriate apprenticeships, choose a training provider and pay for apprenticeship training and assessment.
The National Apprenticeship Service (NAS) will provide direct support and advice to large employers on how to start or expand their apprenticeship programme. It offers a dedicated account management service and provides the latest independent and impartial advice on apprenticeships.
For small businesses, the NAS's online and telephone helpline will continue to support them to choose the right apprenticeships and the best providers, and to advertise for an apprentice. Local authorities, Chambers of Commerce and training providers will continue to provide front-line support to employers as they prepare for and hire their first apprentices.
The Apprenticeship Grant for Employers – £1,500 for small businesses to support each of their first five apprentices aged 16–24 – is being extended until the end of the 2016/17 academic year, to provide transitional support until the levy funding system for apprenticeships is in place.
The plan also outlines how the government intends to support young people into apprenticeships and work:
- All young people at school will be able to hear from and be inspired by employers and apprentices
- There will be clear progression routes through technical and professional education and into skilled employment, including apprenticeships
- Traineeships will support more young people into apprenticeships and sustainable employment
- Young people from all backgrounds will get the preparation they need to be high quality candidates for apprenticeships.
Martin Doel, chief executive of the Association of Colleges, said: "We look forward to contributing to the development of the plan based on feedback from colleges.
"They are committed to doing their utmost to contribute to the shared goal in the plan which will help underwrite improved productivity in businesses and better individual prospects for apprentices."
News