How to balance work & study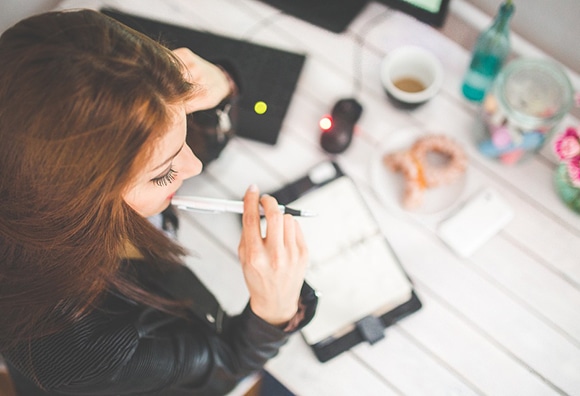 Whether you're on a school leaver programme holding down a demanding full time job along with studying for a degree, an apprentice working but taking vocational/academic exams, or a university student working to pay the bills, chances are you'll come across some time management issues at some point.
Read our handy guide to balancing work and study, and sort these issues out before they become problems! All it takes is a bit of planning and diligence.
Create a flexible schedule
It might sound counter-productive, but it's important to make sure your schedule is flexible. Some parts will be fixed, such as class times and work hours, then you need to build in homework and study in when you're not in class or at work. Build a routine that you can stick to, but are able to adjust if other important things come up.
As a working student, you have to be ready to adapt to new assignments, unexpected errands, and sudden work pressures that need to be addressed immediately, so build in enough study time in your week so that if something comes up, you can shift study to another time slot.
Use a planner
The best way to plan is electronically, which will allow you to easily move time slots around and make any changes – something that's harder with a pocket diary or a wall calendar.
Use the calendar on your computer, or a programme, like Workflowy or Podio and write out what you need to accomplish each and every day. Fill in all of your fixed appointments - class times, work times, due dates, and social obligations. Mark upcoming study deadlines on your calendar and start projects/revision early to allow sufficient time to complete them in case other things come up in the meantime.
When you accomplish a task, check it off as complete, rather than deleting it. This way you'll be able to see how much you've accomplished, while keeping your future tasks organized.
Use your smartphone
Most smartphones have calendar and to-do list functions on them. Apple and Google products can sync with your laptop/computer so you can share your schedule between devices, eg. with Podio or Workflowy. If you add something to your calendar in your smartphone - a new deadline for example - it will appear on your home device as well. This also means you'll get reminders on the go without having to log into a laptop/computer.
Schedule a weekly social activity
You want to maintain your friendships. At the beginning of every week, schedule something fun to do with your friends for the upcoming weekend. It will show that you are still making an effort to be friends and it will give you something to look forward to during the week. It's impossible to work all the time you know!
Talk about it
On programmes such as apprenticeships, employers will often schedule time for you to take out of work for study, but if you're struggling to fit it all in, just talk to your line manager – they want you to succeed just as much as you do, so they will work with you to come to a better arrangement, and respect you for coming to them.
Read more:
More articles like this