Assessment Day Tests & Exercises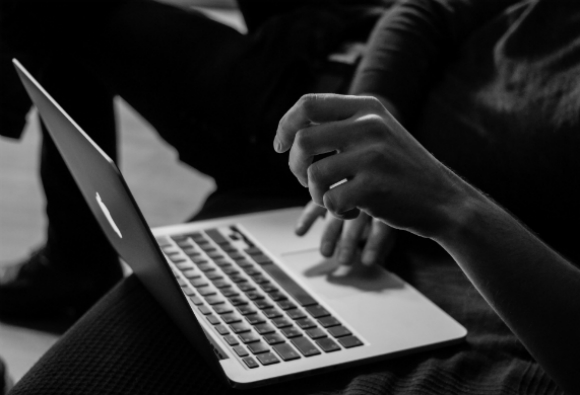 School leaver programmes are competitive and the application process is often pretty tough. For school leaver programmes with big employers, you'll likely have to navigate a bunch of tests, interviews and an assessment centre.
Many employers have moved a significant chunk of what might traditionally have been part of the assessment day online. It's pretty likely that the majority of the big employers will ask you to complete some online psychometric tests after sending in your application before being invited to an assessment centre. Some have even moved their entire assessment centre online, perhaps inviting candidates in for information sessions, so they can find out more about the company and meet some of its employees.
Psychometric Tests
These little tests are very popular with employers. It's a quick and easy way to find out if you're the right sort of material for their school leaver programme. Psychometric tests can be quite challenging, but they don't require you to have previous knowledge, so you can't go into a GCSE-style last minute panic about not having done enough revision.
You can broadly split psychometric tests into two types: those that test intelligence and those that measure behaviour or personality. As part of an online assessment centre, you might be confronted with some of the following tests:
Numerical reasoning: This is a hugely popular test, used by employers to assess your numeracy skills. Don't worry; it probably won't involve high level maths or solving differential equations, but they will ask you to employ basic mathematical skills (like addition, multiplication, fractions, percentages and ratios) and interpret numerical data from tables, charts and graphs.
Verbal reasoning: Verbal reasoning tests usually involve answering questions on a passage of text. The questions might take the form of a statement that you have to identify as true, false or neither depending on the information given. It's crucial that you base your answers strictly on the information given in the passage, not your own knowledge.
Situational judgement: Usually, you'll be presented with hypothetical situations that you might encounter during the school leaver programme. You'll then be asked how you might handle them.
Inductive reasoning (a.k.a. abstract reasoning): Sometimes referred to as abstract reasoning tests or diagrammatic style tests, inductive reasoning tests are designed to test your logical problem-solving ability. These tests usually present you with unfamiliar situations to see if you can find solutions. They're usually used by companies looking for employees who can think conceptually as well as analytically. The most common format involves finding patterns in a series of shapes.
Personality questions: Another area that employers will be looking at is your personality. Companies use personality questions to get a sense of your personality type and to find out if it is compatible with their school leaver programme. Personality tests usually involve answering a long series of repetitive questions. You can find plenty of personality tests online to give you an idea of the kind of structure they might take.
With all these tests, it's worth having a go at a few practice tests beforehand so you can get used to the format of the tests and learn how to time yourself.
Assessment Centre Exercises
You've made it through the online tests, so what's next? Well, if you do well in the tests, usually they'll be an interview afterwards followed by an assessment day, or you might get invited directly to an assessment centre. So what perils await you at the assessment centre? You probably won't face an Iron Man contest or a Shrek-style quest, but you might very well have to give a presentation or face an interview.
Usually, the kind of tasks or exercises you'll face at an assessment centre will depend on the school leaver programme you've applied for. For example, the exercises for a retail school leaver scheme assessment centre will likely differ from those for an audit school leaver programme. Most likely, the assessment day will consist of a mixture of group and individual exercises, a social event, an information session where you can find out more about the company, and an interview.
Group Exercises
Employers are huge fans of group exercises, partly to assess your interpersonal skills and partly because they're a good way of assessing people with limited work experience. Group exercises can involve anything from roleplay to tackling a case-study based on a real client situation. Get stuck in, show the employer your top-notch teamwork skills and, above all, don't take a back seat.
Companies like Deloitte and BDO include e-tray exercises or in-tray exercises in their assessment. An in-tray or e-tray exercise is basically a business simulation where you have to deal with the tasks that you might encounter on a normal working day. This might be something like answering multiple choice questions on how you might respond to a particular situation or putting tasks in order of priority. The employer might also ask you to complete a written exercise, such as drafting a letter, email or report, or an analysis exercise.
Interviews
A common feature of an assessment centre is the interview. Competency-based interview questions are popular. This is where you'll be asked questions to see if you can give evidence of particular competencies and skills related to the role. The questions will relate to your behaviour in special circumstances, and you will be invited to use 'real life' examples in your answers. The interviewer will appreciate that you will have had limited experience, so you can draw examples from your studies, extracurricular activities, personal experience or work experience. Whatever form the interview takes, just keep calm and have a good stab at answering the questions.
Presentations
If the interview wasn't enough, some employers will ask assessment centre attendees to give a presentation. You might be given a topic beforehand or you might give a presentation after completing a task at the assessment day. Like everything in the assessment day, presentations aren't anything to worry about. If you get given a topic beforehand, make sure you prepare thoroughly. Practise giving presentations and talking to groups of people; practising will help you hone your presentation skills and give you a confidence boost.
Assessment day tests and exercises really aren't anything to worry about. Just make sure you do your preparation, have a go at a few practice tests and, above all, try and enjoy yourself on the day.
Read more
More articles like this