What skills do intermediate apprenticeships develop?
Raphael Jucobin
21 Jul 2020
Intermediate apprenticeships are a great way to make your first steps in work, and once you complete them you'll have a qualification that's relevant to the job, such as a BTEC diploma. There are generally no set entry requirements, although you will have to be over 16 years of age. You might be asked to have a GCSE in English and Maths, although you can also study for a qualification in these subjects alongside your placement.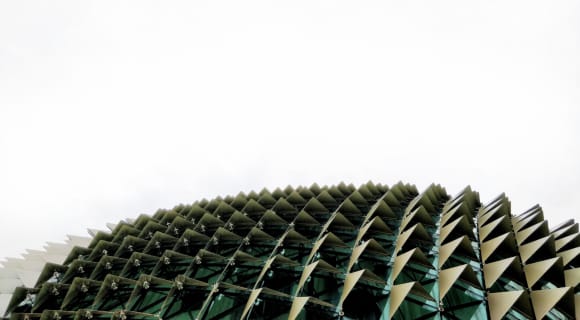 Over the course of your apprenticeship you'll be learning a wide range of valuable skills that will set you apart in future, as you move into a career in your chosen field.
Time management skills
You'll be entering the workforce, so you'll be getting used to a different way of organising your time, with more independence than at school. As an apprentice, you will find yourself dividing up your time between the placement at your workplace, which makes up 80% of the programme, and the additional learning you'll be doing in order to gain a qualification at the end of the apprenticeship.
This means that you'll be developing your organisation skills throughout the apprenticeship, as you handle different tasks and aspects of your learning. This is an important skill to develop, and will be highly valued by future employers when moving into full-time employment.
Academic learning
Intermediate apprenticeships will also give you the opportunity to further your learning in key areas such as English, Maths and ICT in order to achieve a functional skills qualification. This means that alongside your placement and off-site learning, you'll be studying towards a level 2 qualification in these subjects - this will be sought after whatever you do in the future, whether you go back into education or stay in the professional world.
Communication skills
Throughout the apprenticeship, you'll be learning how to interact and communicate in the workplace. Being able to get your ideas effectively across to colleagues as well as being a good listener is a crucial skill to develop, as you'll be expected to contribute and learn quickly.
Practical skills
You won't just be learning soft skills on the job, as your apprenticeship will be tailor-made to equip you with the necessary practical knowledge to excel in the sector you've chosen. For instance, if you'd like to undertake an apprenticeship in construction, you'll be learning on the job about the hands-on skills you need to do well in your placement - all while getting paid!
Where can I find an intermediate apprenticeship?
Ready to take your first steps in the world of work with an intermediate apprenticeship? Head on over to the jobs section of our website for the latest opportunities!
More articles like this