Sports apprenticeships: what could I do?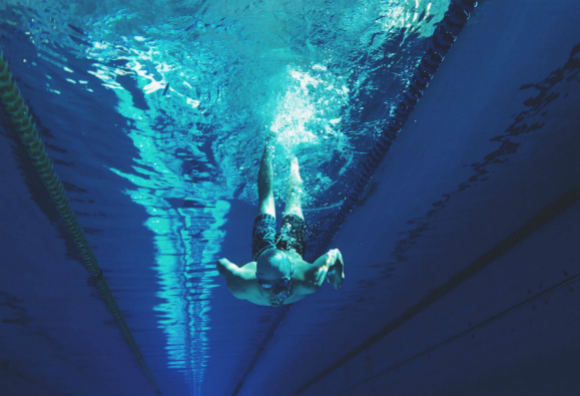 Turning your sports skills into a high-flying career doesn't necessarily mean landing a spot on the next Team GB Olympic team, or signing a contract with a Premier League football club.
A sport and fitness apprenticeship is a great way to get the qualifications and practical experience that can boost a career in this field. An apprenticeship can teach the skills necessary in several professions, like fitness instructing, personal training, sports coaching, lifeguarding, physiotherapy and injury recovery coaching. Hands-on experience can be gained through leisure apprenticeships that take place in gyms, clubs, recreation centres and in sports teams.
A sport and fitness apprenticeship allows an employer the opportunity to mould on-the-job training in the way that the company desires. Sports and fitness apprenticeships will take on apprentices at various levels, from school leavers to university candidates.
Take a look at these sporting apprenticeships for inspiration.
Coaching apprenticeships
There are around 1.1 million coaches currently in the UK across schools, youth clubs, leisure centres and sports clubs. The demand for competent, qualified sports coaches has risen because of the popularity of sports in the UK.
Work in this area is usually community based, such as:
· coaching a local football team
· working for a regional sports society
Intermediate level apprenticeships - you could train in roles like:
· diving coach
· water polo coach
· community sports coach
· swimming coach
· club coach/instructor
· swimming teacher
· community sports coach
· tennis coach
Advanced level apprenticeships - you could train in roles like:
· senior coach
· fitness coach
· club coach/instructor
Instructing exercise & fitness apprenticeships
The health and fitness industry is a large component of the active leisure and learning sector, and is made up of privately run clubs and publicly run gyms through various leisure facilities run by local authorities or leisure trusts.
Training opportunities
At intermediate level, you could work as a fitness instructor or gym instructor, responsible for:
· maintaining the gym
· developing session plans
· delivering sessions for members
· reception duties
· increasing membership sales.
You could also work as an exercise instructor:
· working with children and adults
· preparing, delivering and evaluating exercise sessions, such as aerobics, step aerobics, circuit training, and aqua aerobics
At advanced level you could work as a personal trainer:
· preparing and delivering training programmes for adults on an individual basis
· catering for a variety of needs ranging from older adults to athletes and people wishing to train for a specific sporting activity
Types of apprenticeships
There are two types of instructing exercise and fitness apprenticeship, at intermediate and advanced level.
Intermediate level apprenticeship
· fitness instructor/gym instructor
· recreation assistant
· exercise instructors
· leisure centre assistant
Advanced level apprenticeship
· advanced fitness instructor
· studio coordinator
· personal trainer
· yoga and pilates teacher
PE and school sport apprenticeships
The PE and School Sport Apprenticeship framework aims to provide new apprentices and existing employees with an introduction to a number of roles through an engagement with Physical Education and School Sport (PESS), including PE teaching assistants, activity leadership and sports coaching for young people.
The qualification provides learners with guidance on further opportunities, including how to contribute to PESS programmes as a sports leader, coach and teaching assistant. There is an opportunity to progress to level 3 which is a competence-based qualification that confirms occupational competency for those operating in a school sports setting.
Example units
Understand Child and Young Person Development
This unit assesses learners' knowledge and understanding of how children and young people, from birth to 19 years, develop, including underpinning theoretical perspectives.
Plan a Physical Education and School Sport programme
The learner has to produce an overview of a term of PE and School Sport and session plans for them to deliver. 3 learner profiles are completed with objectives and targets to be achieved over the term.
Deliver Physical Education and School Sport programme
This unit focuses on the delivery of a 12 hour programme of PE and School Sport, which could increase the provision of PE and School Sport. This can be done as extra-curricular activities as part of the PE curriculum.
Sports development apprenticeships
Sports development involves organising projects, programmes, information and training to encourage people to increase their activity and have a healthier lifestyle or to participate more actively in their community.
Training opportunities
The work is challenging and varied and may include the development of performance sport, community sport and physical activity and/or participation for particular target groups.
Sports development officers will typically be responsible for working with local communities to:
identify the need and demand for new activities
improve access to sport for young people, people with disabilities and people from disadvantaged communities,
support community amateur sports clubs
They can also be responsible for:
organising national governing body qualification courses
sport and physical activity events
supporting initiatives to reduce crime and rehabilitate offenders.
Typical tasks involved in sports development can include:
making sure resources are used and all available funding is accessed
putting local and national policies into practice
identifying opportunities for funding
organising, promoting and running projects
monitoring and evaluating projects
attending meetings, seminars and conferences and finding and training suitable staff, coaches and volunteers for projects
They may also need to manage resources and budgets.
This is an Advanced Apprenticeship (at Level 3), offering these job roles:
· community sports development officer
· sports specific development officer
More articles like this