Big Four School Leaver Programmes: An Insight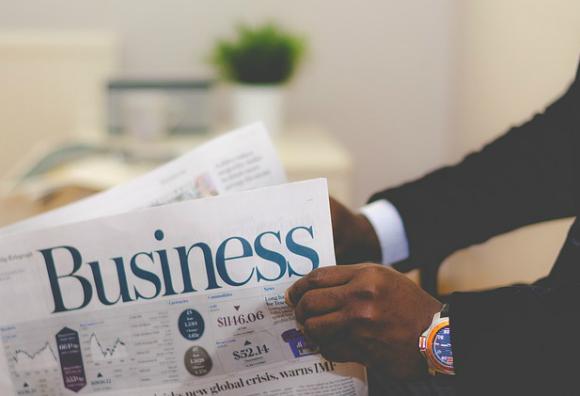 Thinking of heading straight into business after school? A School Leaver Programme could be just your cup of tea! There are opportunities available with some of the biggest professional services firms in the business.
Louise Coops, Senior Resource Manager in UKI Assurance at Big Four firm EY told us about what you can do as a school leaver with them…
What kinds of school leaver options are there at EY?
EY offers a series of programmes for those considering a career in the accounting profession after their A-levels with a programme in place to support individuals choosing to start a career straight after school or college rather than joining the profession as a graduate.
Opportunities exist in different parts of the business across Advisory, Assurance, Tax and Corporate Finance.
While each service line will offer a unique experience, the core structure of the EY School Leaver Programme is consistent across whichever part of the business you choose to work in, with every business trainee working towards a professional qualification.
What does the EY School Leaver Programme involve?
The EY School Leaver Programme is a five-year programme designed to allow an individual to study for a professional qualification, tailored to the part of the business they have chosen, while gaining practical experience working on a wide ranging portfolio of clients.
At the end of the programme individuals have a recognised accounting qualification and five years of valuable experience.
What kinds of qualifications can be gained?
The answer depends on which service line the individual chooses to train with.
All our students start with the ICAEW Certificate in Accounting and Business (CFAB), then depending on the service line they are in progress through to either the ACA Chartered Accountancy qualification or the Professional Taxation qualification (ATT).
How does this option compare with university?
Because of the professional exams and experience you'll gain, it should result in you qualifying earlier than you would have done had you spent three years at university studying for a degree.
The professional qualifications offered as part of our School Leaver Programme are the same as those offered to our graduates.
This means in essence you qualify with the same qualification and potentially more experience than a graduate by the time you finish the programme.
In terms of career opportunities open to you both at EY and more broadly in the professional services industry, once you have the professional qualifications, how you got there is not really relevant.
What really matters is the experience you have built up on the journey; this is where a school leaver can really stand apart from a graduate as they will have obtained a significant amount of practical experience as part of the programme.
The idea that an apprenticeship or school leaver programme is a less valid option compared to university is still out there – perhaps with parents or some teachers. As someone who works on opportunities for school leavers on a daily basis, what would you say to this?
What matters ultimately is the end result and if via the EY School Leaver programme you achieve the same professional qualifications as those offered to a graduate trainee then whether you have joined after your A-levels or after obtaining a degree makes no difference.
I recognise that both parents and teachers may view the university option as the more traditional method to gain access to the professions such as in finance and the professional services and the further qualifications they offer.
However, these opportunities are available after A-levels as part of a programme such as the EY School Leaver Programme.
How are you involved with the Programme?
I joined EY as a school leaver many years ago at a time when structured school leaver programmes didn't really exist.
I was delighted to have the opportunity to train in a Big Four firm with all the experiences this delivers, however I was very much left to my own devices in terms of study and support.
When EY looked to set up its School Leaver Programme in 2011 I jumped at the chance to get involved and use the benefit of my own experiences to shape how the programme EY offers today.
I have really enjoyed being able to influence the offering we have today with the EY School Leaver Programme and work with some our students to help develop what I believe is a fantastic opportunity to obtain the same professional qualifications as our graduate trainees achieve.
As a school leaver yourself, how have you found the route to get to where you are today? What were your biggest lessons in the workplace as a school leaver?
I joined EY as a school leaver a good few years ago and although I did not benefit from some of the support and structure we have in place today as part of the EY School Leaver Programme, I never felt I was treated any differently by my colleagues or my clients while I was on the journey to qualification, I was simply one of the team.
Once I had qualified, my journey was not really relevant other than I had significantly more experience that I would have achieved if I joined as a graduate and it was this that propelled me very rapidly through the ranks to manager and senior manager.
How has the programme been developed?
The programme has been tailored to today's school leavers. From the recruitment process to the induction experience and onto the initial exams, each stage is developed solely for our School Leaver population to meet their specific needs.
In terms of client experiences, our school leavers have the opportunity to work across the same client base and have exposure directly with clients to develop skills whilst being supported by more experienced staff who provide coaching and guidance every step of the way.
What opportunities exist for EY school leavers?
Ultimately on qualification school leavers who complete the EY School Leaver Programme will get the same opportunities as any other member of staff qualifying as an accountant or tax advisor.
In terms of career progression the sky really is the limit and often the additional practical experience they have gained on the journey can accelerate this.
Not having a degree should make no difference at this point as the qualification and experience gained are more important by this stage and it is this that will allow an individual to progress forward both within EY and outside the firm.
What do you look for in potential EY school leavers?
We are looking for bright, enthusiastic, highly motivated individuals who are clear they are looking for a career in the professional services environment. Individuals need an appetite for learning and demonstrate they are strong team players.
As a Big Four Firm, how do EY view school leavers?
In response to a changing world and a changing recruitment market EY is committed to its proposition for school leavers.
It is clear that university and the debt that accompanies is not the route for everyone and our programme aims to identify talent at an early stage.
Then through the support of the EY School Leaver Programme, we can nurture and develop these individuals on the journey through to qualification and beyond.
EY were awarded first prize for Top School Leaver Programme and Top Sponsored Degree at the AllAboutSchoolLeavers.co.uk Top Employers for School & College Leavers Awards 2014.
EY also came second in the Top Employers 2014-15 category, and third place for the category of Top Employers for School & College Leavers - Level 4 or above. On top of this they won the award for Best Use of Social Media in a School & College Leaver Recruitment Campaign.
Want to know more about the programme and how you can apply? Check it out here!
More articles like this