School leaver industries
Emma Finamore
Last updated 21 Jan 2019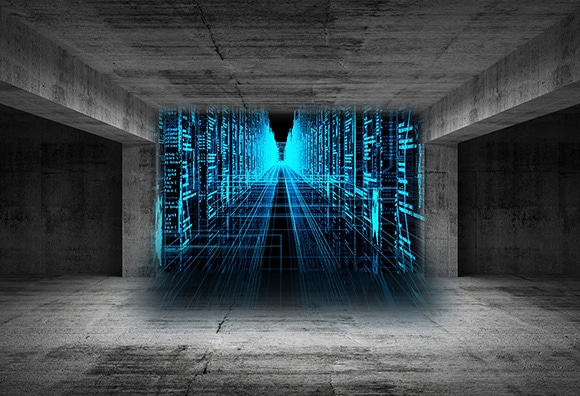 How to get into law
The first decision a school leaver with an interest in law must make is whether they want to become a solicitor, barrister or legal executive. Following that, there is a wealth of options, ranging from the traditional law degree to more cost-effective options.
Here's a handy guide to help you and your young person come to an informed decision:
Law Degree or Conversion Course
Taking a law degree at university will give students a good understanding of academic law questions, but not much about the practice of the law – that's what the Legal Practice Course (LPC) is for.
The LPC is designed to provide a bridge between academic study and training in a law firm. It is a one-year, full-time (or two-year, part-time) course, and tuition fees range from £8000-£14,550 a year. A small proportion of students may have their fees and some living expenses paid for by future employers under a training contract.
About 52% of vacation scheme places going to non-law students, studying another subject at university and converting to law by taking the Graduate Diploma in Law (GDL). Even though this is popular, this will add a year onto the process of becoming a solicitor costs around £9000, whereas a student loan can be taken out for an undergraduate law degree.
School Leaver Routes
While the university route is viewed as the more traditional path to a career in law, the legal sector has recently diversified, creating opportunities for school leavers, aged 16 or 18. Legal apprenticeships and school leaver programmes allow students to pursue a career in law without going to university.
A legal apprenticeship can lead to a career as a paralegal or legal executive, whereas a school leaver programme such as Fieldfisher's Step2Success legal school leaver programme allows students to start work after their A-levels, and earn while they learn for five years before becoming a fully qualified legal executive.
These routes into law are a great option for those who aren't keen on university or have tighter budgets.
Money-saving solutions for prospective solicitors
Postgraduate study is an absolute necessity for those who want to be solicitors, but the average student doesn't have a spare £20,000 lying around (who does!?). So other than securing a training contract with a law firm that will fund an LPC (and GDL, if applicable), what are the other options for graduates who can't afford the sky-high law school fees?
Combining part-time study and paralegal work allows wannabe solicitors to get relevant experience in a law firm and pay for law school at the same time. Time will be tight, but it will be worth it (and a lot cheaper) in the long run.
Another alternative would be to train with CILEx to become a legal executive on their fast track graduate programme. According to CILEx, "48% of members say that they chose the CILEx route as they couldn't afford either uni or the GDL/LPC".
There is simply not one single "best" way to get into law. However, with a range of options, there's bound to be one to suit your school leaver and their budget.
How to get into technology
If the rise of Google, mobile apps, Facebook and Apple have taught us anything it's that the world of tech is far from geeky. The industry is huge with jobs ranging from IT consultant, to cyber security, to app developer, to games designer.
Here, we've tried to provide a broad overview of the main routes in the technology sector, and advice on how school leavers can set themselves on each path.
Even though it's early, GCSE and A-level students can start building the base for a future in technology.
In terms of GCSEs students should aim to get their heads around ICT and Maths, and any design subjects they think might be useful in the future. It's also never to early to learn code, there are plenty of events and workshops aimed at children, especially young girls as women are under-represented in the tech world (hopefully not for much longer!).
At A-level, students should look to the next stage of their career to guide what subjects they choose. For example, if someone wants to study Computer Science at university, they might find they need Further Maths, Physics or ICT.
Technical level qualifications (tech levels) have been designed for 16-year-old students who have a clear idea about the occupation they wish to pursue. They are vocational and equip students with the specialist knowledge they need to for a specific recognised occupation, such as engineering and computing.
Tech levels are a level 3 qualification (the same as A levels), lead to a recognised occupation and have public support from professional bodies or employers.
As they are vocational, tech levels equip young people with really practical, hands-on skills and experience, which means they can be work-ready at 18. Alternatively, as they are equivalent to A-levels, there may be university courses students can move onto if that's the route they want to take.
Technology is essential in pretty much every industry out there these days. This means there are IT apprenticeships available in more sectors than you might think. There's the obvious - an IT firm - but also opportunities to develop a technology career within sectors such as banking or professional services, pharmaceuticals, energy and utilities or media.
The majority of apprenticeships focusing on IT take at least two years to complete. They allow trainees to get stuck in taking equipment apart and fixing it, or working in teams to come up with technical solutions to problems, or even developing something new for a team in the company.
A higher apprenticeship will offer paid on-the-job training and the opportunity to learn essential IT or technology skills to help develop a career in this area. They may also include opportunities to gain formal qualifications. Higher apprenticeships can lead to full time roles in some instances.
For example, the Civil Service runs a Fast Track Apprenticeship in Digital and Technology. The two-year programme provides intensive training in software development and web operations, as well as a qualification.
As the technology industry is so broad, the range of school leaver programmes on offer is varied. But don't worry: they are there, and they're a great way to earn money while learning, and get stuck into a career without the traditional university route.
For example, tech giant IBM offer a three-year Technical Solutions Specialist programme, on which trainees are required to develop proof of concepts and design, develop, build, test and implement systems to solve our clients' business and IT problems.
Sponsored degree programmes offer a blend of full-time university study and work placements with a sponsoring firm. The sponsoring firm foots the bill for university fees and will often provide a bursary too, to help out with living and study costs. Lovely!
There will be some restrictions on the courses young people can study, and where. Understandably, it will be for a course that's relevant to the area in which the sponsoring firm works.
Time is usually split between university and the workplace. In the first year, for example, a full year at university, perhaps with a paid placement with the firm during the holidays, and then work placements during holiday periods throughout the degree, or even a full year or two out to spend working full-time at the sponsoring firm.
This option is likely to take a little longer to complete compared to a standard degree as students have those working periods as well as their time at university. On completion, however, they have a degree plus plenty of work experience, and even potentially the offer of a full-time job.
For example, CGI offers a sponsored IT with Business Management degree at the University of Winchester. It involves one university day a week for three years, with the other four days you'll start developing skills at CGI (real-life projects undertaking different roles. As part of the degree trainees also gain a Higher IT Apprenticeship accredited by QA.
In terms of degrees, the possibilities are endless! Here is a list of degrees that lead to careers in the technology industry:
Computer Science
Aviation Technology
Music Technology
Website Development
Games Design
Product Design Technology
Industrial Design and Technology