Vocational vs Academic Routes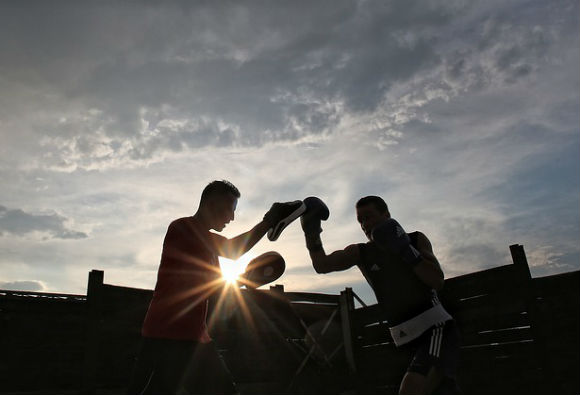 Only the person about to embark on further education can decide which is "better" for them, the vocational or the academic route. Here we've listed the pros and cons of each, to arm you with information when you help them make that decision.
Vocational: Pros
Often courses take part in the workplace, arming students with the ability to apply new knowledge to real-life situations straight away, as well as learning interpersonal skills through working in a team with colleagues.
Courses are designed to meet the specific needs of employers and job sectors. This means that students develop the skills and knowledge that employers want – increasing their employability and likelihood of finding a job after completing their studies.
Vocational courses can be assessed in a variety of ways, rather than the more traditional essay and exam method favoured by academic courses like A-levels and degrees, this can be advantageous to people who prefer to be assessed differently and demonstrate their skills in other ways.
Studying for a vocational qualification can help people decide whether a particular job or job sector is actually right for them.
The options for vocational study are much more varied than in the past: they are no longer just for people who want to pursue careers in construction, plumbing and hairdressing, for example, aspiring graphic designers, IT specialists and music producers are just as likely to find a course that will help them towards their dream job.
The new vocational qualifications have been validated by employers and universities as sound methods that will lead to real jobs and progression opportunities, making them as valid (and comparable to) academic qualifications.
Because work and study are combined, those who take the vocational route are often work-ready (and earning a salary!) much sooner than their counterparts on academic courses.
Those taking the vocational route will avoid the huge debt that most people acquire during university study.
Vocational courses: cons
Because vocational courses are tailored to a job or sector, students taking this route focus in on something specific, and limit their options down to this particular career.
The number of vocational courses on offer can be confusing, and are not as simple to compare to other qualifications as, say, A-levels and degrees. This should change however, as more and more young people seek an alternative to traditional academic studies as a route to their careers.
For some young people university is a rite of passage, a unique bridge between childhood and adulthood, not just a way to gain a qualification. Living in halls, intense academic study alongside forming new friendships (that often last the rest of their lives), writing a dissertation, attending inspiring lectures, crazy nightlife, are all things that many people want to experience, and an academic route is the only way to do it.
Academic: pros
A-levels and degrees are easily recognised and highly regarded by perspective employers, more often than not job specifications will require specific academic standards of applicants (eg, a degree at 2:1 or above) which are simpler to demonstrate for those who have taken the academic route, although technically many vocational courses should be considered as "equivalent" to A-levels or degrees.
Degrees from UK-based universities are internationally recognised as top class (in fact four of the top six universities in the world are here in the UK), which will help graduates later in life, especially if they want to work abroad.
University is a unique experience, one that many people feel is a life stage or rite of passage: lasting memories, life-long friendships and academic achievement are all extremely desirable.
Academic study will hone analytic and debating skills, written communication skills and in-depth knowledge, as well as ability to retain and relay information, which will be valuable in the workplace.
Academic: cons
Degrees are infamously expensive, with many graduates leaving university having built up £44,000 in debt. A-levels are free, but don't leave much room for earning money outside of study time other than weekend jobs, whereas apprenticeships bring in a full time wage, even for 16 year-olds.
Staying in a traditional education environment, until about aged 21 for most people who study degrees, maybe isn't the best preparation for the working world: it could be said that vocational routes are better suited to training people in team work, interpersonal skills and managing conflicting priorities.
Many socio-economic commentators in the press have observed that as more people go to university, the more devalued the average degree becomes, meaning that graduates often have to take Masters degrees (at more expense) and/or years of low paid (or illegally unpaid) internships just to set themselves apart from the other graduates.
Read more: