What types of business offer apprenticeships?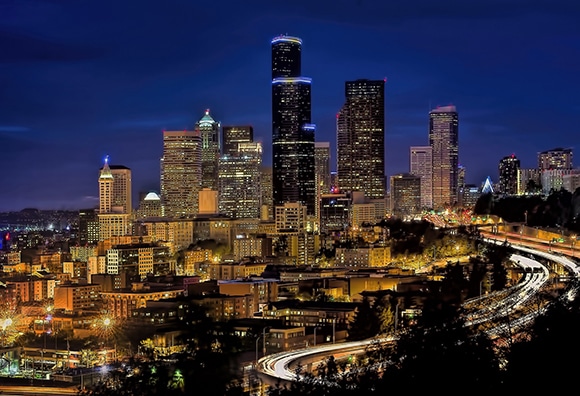 Apprenticeships are no longer just for people who want a career in construction or beauty - there's a wide variety of career paths to choose from: the creative and media industries, in business and accounting, engineering and IT.
Here are some of the industries in which your child could find an apprenticeship. You might be pleasantly surprised.
Eco-friendly
From bee-farming and wind turbine installation, to eco-friendly fashion, if your child is ethically minded and cares about the planet, there is plenty for them to choose from and turn into a conscience-clear career.
Check out our breakdown of some interesting eco-friendly apprenticeships.
Charity sector
A charity apprenticeship scheme launched in December 2014, and is being run collectively by ActionAid UK, Plan UK and Christian Aid. Apprentices gain practical experience while studying for a Business and Administration Level 2 or 3 qualification on day release at City and Islington College, and are paid the London Living Wage - an hourly rate of £9.15, equating to an annual salary of £16,653.
Tech
There's been a boost in high-end tech apprentices recently, as the UK tries to become more competitive in the global market, so if your child is a budding tech-head then they're in luck. Take for example the Cyber Security Apprenticeship offered by National Grid, covering intelligence, incident and threat management, digital forensics, data analytics, strategy and policy; compliance; governance; research and development.
To combine hands-on practical skills with technology, your child could take a look at the Aeronautical Engineering Apprenticeship from CHC Helicopters: learn how to be a helicopter engineer and how to work with CHC's integrated safety management system, working with crews to ensure CHC Helicopter customers always come home safely.
Media and creative industries
There are loads of apprenticeships in the media and creative world. A journalism apprenticeship, for example, launched just two years ago. Developed by the NCTJ (National Council for the Training of Journalists), it involves tuition in all core aspects of newspaper journalism, as well as paid work at prestigious media outlets such as BBC Radio and The Independent. Check out our interview with Molly Goodfellow, one of the first people to take up the apprenticeship, here.
If gaming and creating entire worlds is more your child's thing, then they should take a look at the new Level 3 Diploma in Games, Animation and VFX Skills. The NextGen Skills Academy launches the new course this September, and will be available at a number of further education colleges across England, including North East Surrey College of Technology (NESCOT), Sunderland College, Truro & Penwith College and Uxbridge College.
Civil Service and Government
There's plenty to choose from if your child's goals are to serve his or her country, in the non-military sense. The Civil Service offers a Fast Track Apprenticeship in Digital and Technology, for example, with intensive training in software development and web operations, as well as a qualification.
Sounding perhaps even more impressive (or at least to any Bond fans out there) is the Technical Higher Apprenticeship offered by MI5, MI6 (the Secret Intelligence Service) and GCHQ (Government Communications Headquarters). Apprentices gain a Foundation Degree in Communications Systems, Security and Computing and a Level 4 Diploma in IT Professional Competence. But remember – applications are top secret!
Read more: