What do parents need to know about apprenticeships?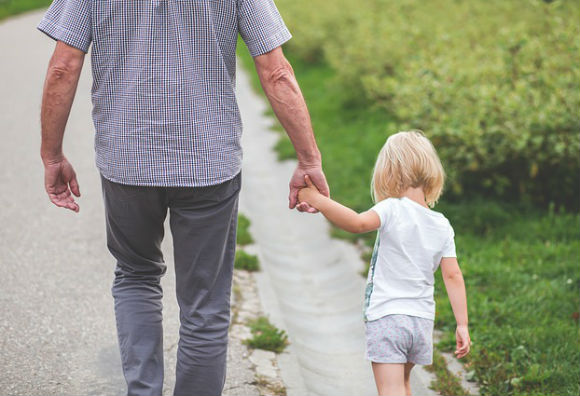 With an ever-changing job market, giving career advice to your children is certainly a difficult task. A survey from the National Apprenticeship Service found that 87% of parents give career advice to their children, but as many as 90% don't feel equipped to give it in the first place. The top three sectors that people still associate with apprenticeships are construction, electrical, and plumbing – but in truth, there is much, much more available.
With GCSE and A-level results day fast approaching, children will no doubt be turning to parents for advice about their post-school options. To help keep parents in the loop about apprenticeships, UK training provider Babington Group is launching a webinar for parents to learn everything they need to know, from how (and where) their children can get their first start, to what they can do after they've completed their qualifications.
Here are some of the frequently asked questions that will be explored:
What is a modern apprenticeship?
As of 2015, school leavers aged 16 must stay in education until they reach 18 – when they have full control over their career ambitions. Modern apprenticeships bridge the gap between gaining an education and moving into the world of work, as well as providing opportunities for existing staff to develop their skillset.
Apprentices will essentially be treated like a regular member of staff at the business, picking up on-the-job experience and skills, and gaining advice and guidance from their peers. They will also benefit from having a tutor to help them complete their exams and gain nationally recognised qualifications.
What are the advantages of this career path?
One of the biggest attractions of an apprenticeship is to 'earn while you learn'. Apprenticeships have previously been under scrutiny for low pay, but it is worth keeping in mind not to compare apprenticeship wages with those of skilled workers. Consider an apprenticeship somewhere between an academic course and full time work - rather than paying up to £90,000 to study for a degree, you are being paid to learn new skills.
The minimum wage for apprentices is set to £3.90 per hour. However, there are opportunities in a range of sectors that pay as much as £300 a week – and employers pay more if it means attracting the right learner. Apprentices will also gain a pay increase as they progress through the apprenticeship levels and widen their skillset.
However, the biggest draw of an apprenticeship is an essential 'foot in the door' in a business, which includes real-world experiences and responsibilities, encouraging pro-activeness and maturity. The qualifications learners will gain for their CV is also a huge benefit, and evidence of their abilities and experience.
Are apprenticeships just for practical industries?
No, apprenticeships have grown hugely, and now range across roles in a range of industries – not just practical ones such as plumbing and warehousing. There are apprenticeships in management and accountancy, as well as digital marketing and social media. You can even find unusual apprenticeships such as beekeeping and equine dentistry.
Some of the top employers in the UK are reaping the benefits of taking on apprentices and having them develop within their businesses, such as Barclays, BBC, Direct Line, and BT. With the upcoming apprenticeship levy, businesses of every size are now looking to take on apprentices while funding is still available – making this the optimum time to start an apprenticeship.
Post-apprenticeship: what next?
A common apprenticeship myth that learners will be trapped in the same career 'for life' when choosing the apprenticeship path – but there are actually a host of opportunities post-apprenticeship. A learner can progress onto the next apprenticeship level with the same company, or a different company if they wish. Apprentices may even use their transferable skills to move into a different role entirely, with some businesses integrating programmes that make this transition much easier.
Bear in mind as well that apprentices can also attend university if they wish at any stage – however, you cannot go from a university degree to an apprenticeship. Another option is to progress onto a management course or apprenticeship after their initial qualifications, which will set them up for a team leader or management role with a much-improved salary.
If you want to learn about these topics and more, you can sign up to the webinar here, which is set to take place on August 16th. Parents will also have a chance to open a discussion with Babington's apprenticeship advisors, and ask specific questions about apprenticeship opportunities.
If you sign up and miss the date of the webinar, then you will be emailed a free recording.
Read more: