What are Apprenticeships?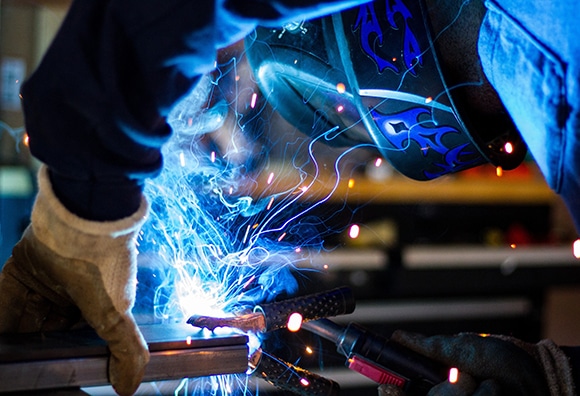 An Apprenticeship is a real job with training, which allows trainees to earn while they learn, as well as gaining a nationally recognised qualification. Apprenticeships take between one and five years to complete and cover 1,500 job roles in a wide range of industries, from engineering to accountancy, public relations to veterinary nursing.
Apprenticeships are now available up to degree level and above.
There are four levels of Apprenticeship available, depending on applicants' skills and qualifications: Intermediate Apprenticeship (level 2), Advanced Apprenticeship (level 3) and Higher Apprenticeship (level 4 or 5) and Degree Apprenticeship (6 or 7).
Apprenticeships are available to anyone who has reached the legal school leaving age, which varies slightly between England, Scotland, Wales and Northern Ireland. There are different entry requirements depending on the sector and job. The core components for Intermediate and Advanced Apprenticeships are: a nationally recognised vocational qualification, functional skills (e.g. literacy, numeracy and ICT), a technical certificate such as a BTEC or City & Guilds (relevant to the specific Apprenticeship), and other professional qualifications or requirements as specified by the particular job.
The core components for Higher Apprenticeships are as above but exclude the functional skills element.
There are quite strict guidelines around the minimum employers should pay their apprentices.
The minimum that apprentices are entitled to depends on their age and length of time on a programme. Starting at £3.90 (as of April 2019) per hour – if an apprentice is under 19 or in their first year – this rises to £6.15 in the second year for those aged 18 to 20, then to £7.70 for 21-24-year-olds, and then up to £8.21 if they are over 25.
Employers are free to pay above the new wage and many do so, but employers must ensure that they are paying their apprentices at least the minimum wage.
The average weekly wage for an apprentice is actually around £200, dependant on the sector, region and apprenticeship level. For example, some Higher Apprenticeships can pay as much as £300-£500 per week.
Those who do get paid the minimum might be eligible to receive benefits from the government on top of their wage: it's worth exploring the funding options out there.
Higher Apprenticeships and Degree Apprenticeships often pay higher than the National Minimum Wage and National Apprenticeship Minimum Wage; a £16,000 starting salary, for example, with regular pay reviews just like a standard employee would receive. Some HIgher Apprenticeship employers pay as high as £23,000 per year.