Parents: what is an Advanced Apprenticeship?
Emma Finamore
Last updated 10 Jan 2020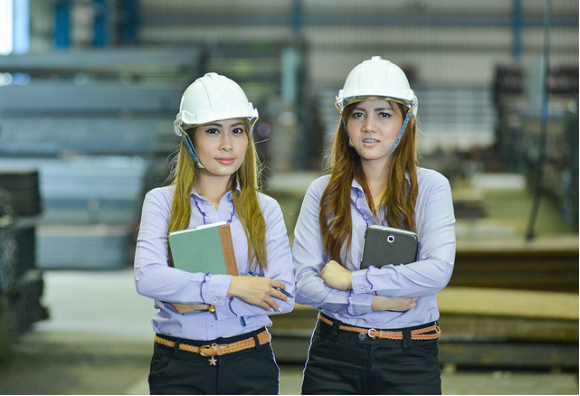 Advanced Apprenticeships are a step above Intermediate Apprenticeships, and are designed for more challenging roles and developing advanced skills. They offer your child a Level 3 qualification – equivalent to having two A-level passes.
It's a chance for your child to access great training, develop skills and gain qualifications, while working for an employer. As a guide, Advanced Apprenticeships last around 24 months, although they can be longer or shorter.
What training could my child do?
Apprentices spend most of their time working for an employer and learning on-the-job, but they will also spend some time at a training institution or local college gaining qualifications at Level 3. These will include a Level 3 competence qualification, a Functional Skills qualification and a relevant knowledge-based qualification. In practice, this might mean apprentices spend two days a week at college and three days in the office or workplace.
Alternatively, they might only go to college once a fortnight (or maybe even less). Some employers use a 'block training' approach, concentrating the required off-the-job training into weekly or fortnightly slots across the year.
What industries could my child access?
Advanced Apprenticeships are offered in all sorts of areas and industries with all types of companies; in everything from animal care and education, to media, retail and law. There are Advanced Apprenticeship vacancies in the industries listed below:
Construction, Planning and the Built Environment: for example, surveying or civil engineering.
Leisure, Travel and Tourism: for example, coaching or leisure operations and management.
Agriculture, Horticulture and Animal Care: for example, environmental conservation or game and wildlife management.
Arts, Media and Publishing: for example, journalism or sound recording, engineering and studio facilities.
Business, Administration and Law: for example campaigning or recruitment.
Engineering and Manufacturing Technologies: for example, print and printed packaging or jewellery and silversmithing.
Retail and Commercial Enterprise: for example, catering or spa therapy.
Health, Public Services and Care: for example, custodial care or pharmacy services.
Education and Training: for example, learning and development or supporting teaching and learning in physical education.
Information and Communication Technology: IT application specialist and IT, software, web and telecoms.
Usually Advanced Apprenticeship applicants are required to have five GCSEs (grades A*-C) or equivalent, or to have already completed an Intermediate Apprenticeship.
What entry requirements will my child need to meet?
Usually Advanced Apprenticeship applicants are required to have five GCSEs (grades A*-C) or equivalent, or to have already completed an Intermediate Apprenticeship.
From an Advanced Apprenticeship, apprentices can go on to do a Higher Apprenticeship or secure a job in a relevant industry. They may also use the qualification to gain access to some school leaver programmes (for example in the construction industry) and courses at Further Education college, dependent on individual entry requirements.
What will my child be paid on an Advanced Apprenticeship?
The Apprentice National Minimum Wage is currently £3.90 an hour, but many employers pay their apprentices more than that.
The Apprentice National Minimum Wage applies to all 16-18-year-old apprentices and those aged 19 and over in the first year of their apprenticeship; after the first year of the apprenticeship, people who are aged 19 and over must get paid the full National Minimum Wage for their age group.