What is a School Leaver Programme?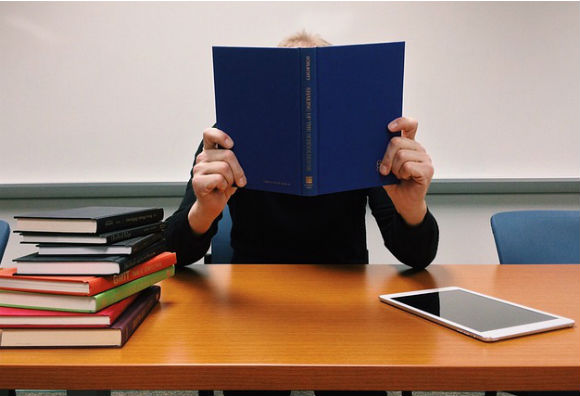 Programmes can last three, four or even six years, juggling work with study, often four days a week at the office, one day a week at university, and studying at home. Applicants should be determined to work hard, but the rewards can be huge. People on School Leaver Programmes often finish with a degree they haven't paid for, as well as years of on-the-job experience.
Here is a guide to the various aspects of a typical School Leaver Programme:
Induction Period
Joining a large company straight from school or college can be a daunting prospect, but it's likely that a trainee will begin with an induction period. This might last a few days, it might last a few weeks, but it will essentially be a comprehensive introduction to the company, the new role and what to expect over the next few years, as well as spending time with the other trainees and line managers.
On-the-Job
This is arguably the most vital aspect of the programme: the best way to learn about a job is by actually doing the job.
As part of this, trainees often complete a set of rotations, working in one department for six months, then another department for the next six months, and so on. This is a great way of trainees gaining experience in different areas of the business, developing a variety of skills, and figuring out which area of the business they want to specialise in after the programme.
Study
Trainees will work towards a professional qualification, a foundation degree or an undergraduate degree. This part of the programme is likely to involve attending lectures and workshops, doing a lot of self-study, completing assignments and sitting exams.
This might mean one day at college and four days working for the company, or going to a training centre on block release. For some school leaver programmes, trainees attend university for a year, before returning to work full-time for the company and finishing the qualification through distance learning.
Often the successful completion of the qualification is followed by a pay rise.
In-house Training
It's likely that trainees will take part in in-house training sessions and skills workshops from time-to-time, giving them the opportunity to find out more about the business, keep up-to-date with industry developments, and learn about the latest business processes and computer systems relevant to their roles.
Support & Feedback
Trainees will receive on-going support from senior colleagues and receive regular feedback on performance. This support and feedback will most likely be given in a structured way, for instance, in regular appraisals with a line manager.
Are school leaver programmes as good as a degree?
School Leaver Programmes often offer a degree as part of the scheme, with study built into the programme alongside work. There will be no fees to pay, the opposite in fact - companies pay a competitive wage to those on their schemes and undertaking study. Some school leavers employed by larger employers have been known to earn over £22,000 a year. Sounds pretty good compared with £44,000 of debt for a traditional degree, doesn't it?
In terms of skills, School Leaver Programmes could again be viewed as better than a traditional degree: people completing such schemes benefit from real workplace experience and develop essential skills and expertise as a result, which can put them miles ahead of their graduate peers.
From an employment point of view, School leaver Programmes will include development and mentoring support, making school leavers super-employable. It is often easier to secure a role with a leading company as a school leaver than it is as a graduate, when competition is tougher.
School Leaver Programmes are obviously not the same as degrees though, and there are limitations that young people should consider. The range of subjects on offer will be more restricted, and linked to a career path rather than those found at universities. So while you are likely to find engineering and technical subjects linked to programmes at construction companies, for example, you are unlikely to find any programmes offering History of Art or Philosophy.
School Leaver Programmes also don't offer the "classic" university experience that some young people might be after: there can be a lot of distance learning, or just one full-time year at university.
So there you have it: School Leaver Programmes are no "better" or "worse" than degrees – it all depends on the priorities of the young person involved.