Graduates with Disabilities fear discrimination when Job hunting
Graduates are reluctant to be open about their disabilities or health conditions to potential employers for fear of discrimination.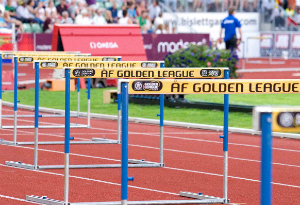 Research published by Greatwithdisability.com last month polled more than 1,000 graduates and students, all of whom have a disability or long-term health condition, and found that more than three quarters were concerned about being open about their condition to employers, 77% saying they feared being discriminated against.
In addition, 72% of respondents said they were worried about making a nuisance of themselves.
Respondents' disabilities included dyslexia, autism, wheelchair-use and speech impairment.
Matilda, a wheelchair user, is currently studying for a Creative Writing and English Literature BA. She said of the research results: "I have similar concerns, which is one of the reasons why I don't state my disability on my CV. I will only bring it up if I am shortlisted for an interview. I hope anyone looking at my CV is basing their decision on just that - my CV - and not Googling the name of my condition and getting the wrong impression."
Matilda especially identifies with the 72% of research respondents who don't want to make "a nuisance of themselves". She said: "There is still a lot stigma around disability and so I often find myself playing it down, making my needs seem smaller than they are.
"Anyone living with a disability knows the added financial burdens and so when many workplaces aren't built with disabled people in mind, it's easy to feel like a burden, that you're asking for too much if you start requesting for certain adaptations that will help you do your job to the best of your ability: accessible transport to and from work, accessible restrooms, a particular kind of desk or chair or even a support worker.
"None of these should be an issue but because they are specialised items and will cost money to the government or your employers on top of them paying you, many fear asking or don't see the point and by not doing so this only reinforces the barriers that already prevent disabled people from working in the first place."
The research also looked into the best ways to encourage openness from disabled students and graduates. It found 71% of respondents would be encouraged by seeing examples of current disabled employees who had benefitted from being open about their conditions, while 70% said they would be more likely to be open if there was a dedicated member of staff to whom they could talk during the recruitment process.
Helen Cooke, founder of Greatwithdisability.com, said: "Employers must communicate their ability to support those with disabilities and health conditions through the recruitment process and in the workplace." She also said that websites are "a key tool" for promoting 'disability confidence', and for showcasing examples of successful employees, including those who have a disability.
Matilda agreed: "Work places themselves can do more to advertise what they can offer candidates with disabilities, that understanding is very important and can help dispel myths around disability in the workplace.
"Inclusivity is key, employers should be incorporating access and equality into the foundations of their businesses or organisations and not as a separate add-on. Confidence building and work experience for disabled job seekers, to gain the necessary skills, perseverance and self-belief is needed when job hunting, it is important to believe that you have as much to offer to any organisation as an abled-bodied candidate."
Of those who requested advice on whether to be open about their disability during recruitment, 65% were discouraged from being open about their disability. Friends and family were most likely to counsel against being open with information. Those with mental health issues were most likely to be encouraged not to tell employers, with 37% having been advised to keep quiet about their disability.
News