School leaver blog: soft skills, legal apprenticeships and Gandalf
Anna Vall Navés
11 Sep 2019
Welcome to the latest AllAboutSchoolLeavers blog! This week we're looking at the importance of soft skills and how to develop them. We'll also be taking a look at the possibility of getting into law through an apprenticeship, as well as at Sir Ian McKellen's career path.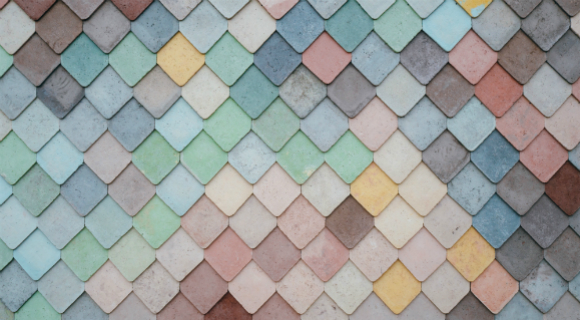 Career insight of the week: soft skills
Albeit a rather overused buzzword, "soft skills" actually refer to some of the most important qualities you can develop to help you achieve your career goals. Soft skills are your personal qualities in the workplace—like flexibility, teamwork or initiative—that can make you a more attractive candidate for a role.
Soft skills might sound like just a desirable complement to hard skills, but in reality, an increasing number of employers cares more about soft skills than they do about hard knowledge and technical skills. Recent research by the Society for Human Resource Management has found that employers actually care more about soft skills than technical abilities, particularly when it comes to entry-level jobs. On top of this, 61% of HR and learning and development leaders believe that the current generation of school leavers will need more support to develop their soft skills.
So, how should one go about developing these coveted soft skills? Well, you don't necessarily learn soft skills; it takes a long time and plenty of mistakes to completely develop good interpersonal skills. However, things like participating in extracurricular activities or taking on part-time jobs are excellent places to start. From leadership to conflict resolution, getting involved with others in your community before you even start your career will give you an edge when it comes to your soft skills.
"Mistakes are the portals of discovery." – James Joyce
Weird and wonderful apprenticeships: legal apprenticeships
If you've ever considered going into law, you might be delighted to hear that there's an apprenticeship for that too. The university route is no longer the only path into a legal career, and in fact, there are specific apprenticeships that can help you become a paralegal, a Chartered Legal Executive or a solicitor.
The number of law firms providing legal apprenticeship opportunities to school leavers has increased in recent years, and the list now includes numerous regional and international law firms. Burges Salmon is one of them, offering an advanced apprenticeship to become a paralegal which lasts two years. Once completed, apprentices have the opportunity to progress into a higher apprenticeship to become solicitors.
While deciding between university and an apprenticeship is certainly a personal choice, starting off your law career with an apprenticeship does have quite a few perks. One of the most obvious is not having to deal with the burden of university fees and getting paid while you learn. Additionally, because you'll be a part of a legal environment from the very start, you'll gain some of the practical and soft skills involved with working in the legal profession from the start.
Spotlight on famous apprentices: Sir Ian McKellen
Yes, Gandalf was an apprentice.
Sir Ian McKellen—one of the most celebrated actors today, famous for characters including Gandalf and for his LGBT+ rights activism—actually started off as an apprentice. Rather than attending an acting school, McKellen took on a role as an apprentice actor at the Belgrade Theatre in Coventry, where he stayed for three years.
After his apprenticeship, McKellen spent four years working in theatres across the country, performing in hundreds of plays. Soon enough, his talent and experience landed him roles in multiple award-winning movies, he eventually became known also for supporting numerous LGBT+ rights campaigns around the world.
Certainly, McKellen's apprenticeship provided him with an excellent foundation to develop his theatrical skills and find great success. His achievements prove not only to his great talent, but also the fact that there's not one set starting point to achieve success.
School leaver news
Boris Johnson's aides have privately admitted that the October 15 general election date is advantageous because it could potentially restrict the student vote. Several celebrities have taken to Twitter and urged young people to register to vote through this link.
More than half of parents would rather their children get apprenticeships than university degrees, believing the former provide better job prospects.
68% of those starting at the University of Cambridge this year will be state-school students—the highest proportion in decades.
Recommended reading
News