School leaver blog: speculative applications and more
Anna Vall Navés
15 Jan 2020
Welcome to this week's AllAboutSchoolLeavers' blog! This week, we'll be discussing the often-overlooked power of a speculative job or work experience application and how to go about writing one. We'll also take a brief look at an apprenticeship suitable for anyone trying to get into the world of photography, and at Sir Alex Ferguson's background as an apprentice.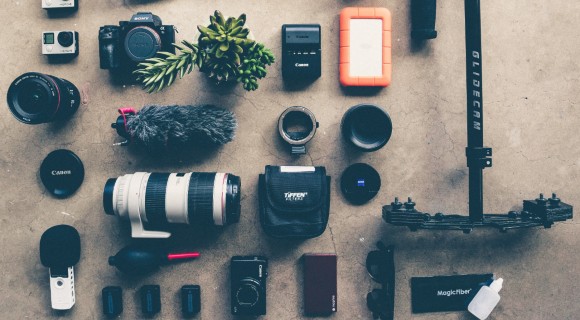 Career insight of the week: speculative applications
Whether you're looking for a job, an internship or work experience, it's very likely that many of the opportunities available to you will not be advertised—especially when it comes to the latter of the three. Given how helpful relevant experience and an insider perspective into a particular role can be in advancing your career, this is an important consideration to keep in mind. But fortunately, rather than a hurdle, the fact that not all opportunities are advertised can be an advantage for the most proactive applicants.
If you're interested in a role or a specific company but can't seem to find any opportunities advertised, sending out a speculative application can be your best option. This kind of application requires you to send out a CV and a covering letter—as in most applications—except, in this case, you won't know in advance if your application will be considered or if there's a position available. It can be dispiriting to work hard on an application and receive no reply, but it often works after several tries and makes companies more likely to contact you in the future with available opportunities.
So, how do you go about drafting a speculative application? First things first, you need to know where you'd like to work; small and medium-sized companies are the least likely to advertise vacancies, so they might be your best bet. Next, you need to draft a tailored CV and covering letter; speculative applications show a company that you really want to work for them, and a tailored application will heighten this impression. Once you've sent it off (you should find out who the best person in the company to address it to is), it's a good idea to follow up a few days later with a phone call. Many speculative applications will not be successful, but you never know what opportunities will arise if you're willing to ask!
"Don't wait for the right opportunity: create it." —George Bernard Shaw
Weird and wonderful apprenticeships: photographic assistant
If your passion is photography, look no further; the advanced photographic assistant apprenticeship can equip you with all of the training and skills needed for a career in photography. Lasting 18 months, this programme gives apprentices the opportunity to specialise either in the traditional role of an assistant photographer—who captures images for a wide range of uses and clients—or in the role of a photographic technician, whose focus will generally be photo processing and finishing. Regardless of which route candidates choose to follow, the photographic assistant apprenticeship can be a foot in the door for anyone wishing to enter this creative industry, increasing the chances of gaining employment after completion.
Spotlight on: Sir Alex Ferguson, ex-Manchester United manager and former apprentice
Sir Alex Ferguson, known for being one of the most successful football managers of all time, is one of the many now-famous individuals who once started off as an apprentice. Indeed, one of the lesser-known facts about Ferguson is that he started off his career as an apprentice toolmaker in Glasgow before becoming a pub owner and later progressing into the world of football.
Although Ferguson didn't continue on the career path he first set out to pursue, his time as an apprentice allowed him to gain employability and workplace skills that helped him later on. In fact, Ferguson has often publicly shown his support for apprenticeships. "My apprenticeship was a fantastic part of my life. I always knew I had something specialist to go back to if football didn't go well, Ferguson has argued in the past. "Apprenticeships give you a workforce, a regeneration of people coming through. We need opportunities for apprenticeships to give young people chances to [succeed]."
Recommended reading
News