National Apprenticeship Week: how apprenticeships are turning lives around
Emma Finamore
Last updated 21 Mar 2016
"The Central YMCA apprenticeship scheme has, quite literally, changed my life."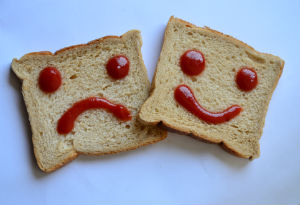 The people at youth charity, Central YMCA, shared a story to demonstrate how apprenticeships are turning lives around, as part of National Apprenticeship Week.
"Across Britain, young people are expected at age 16 to make one of the biggest decisions of their lives – choosing between remaining in education or opting for full-time employment. Not everyone has the choice, but for those that do, it's an important decision to make at such a young age," says Rosi Prescott, CEO of Central YMCA.
"This can often mean that, by their twenties, they feel like their career is mapped out in such a way that they can't escape – leading to feelings of job dissatisfaction and entrapment. Staying in a job which isn't enjoyable, fulfilling or stimulating takes a toll on happiness, mental health and extends beyond to life at home."
Luke left school at age 16 to pursue a career in the culinary industry and worked his way through the ranks to become a senior chef at a restaurant. Fully-qualified and looking at a bright future with real career progression opportunities, Luke was doing well but something wasn't right. While Luke's career was going from strength to strength, he found himself becoming less and less motivated.
The depths of his unhappiness and lack of job satisfaction led Luke to carefully reconsider the future he had mapped out for himself. After speaking to a friend in a similar situation who shared his passion for motor vehicles, Luke realised that working in the restaurant was no longer what he wanted to do.
Following advice from YMCA Training part of Central YMCA, and recommendations from his friend who had himself been through an apprenticeship scheme, Luke decided to leave his job as a chef and pursue a new trade and ultimately, his dream.
Luke enrolled on the Central YMCA Training Level One Traineeship Programme designed to help give young adults the chance to progress onto further training such as an apprenticeship or into employment. Part of the programme was for Luke and his peers to seek work placements. With his keen interest in all things mechanical, Luke found himself a garage that wanted to sponsor him throughout his 19+ Traineeship.
Due to his passion and desire to learn, Luke impressed the garage so much that they decided to employ him full-time, which enabled him to sign up to the Central YMCA Training Apprenticeship programme.
The road to the apprenticeship wasn't easy and Luke faced many hurdles. He left a secure, well-paying job and took a significant pay cut that left him on the National Apprenticeship Minimum Wage for months.
Starting off on the 19+ Traineeship, Luke's main duties were to perform menial tasks around the garage such as sweeping up and mopping. But within seven months, Luke completed the first stage and progressed onto the Level 2 Apprenticeship in Vehicle Fitting.
Luke's progression through the scheme now sees him enrolled on the Level 3 Apprenticeship in Maintenance and Repair and he is currently responsible for completing the same tasks as fully-qualified mechanics including clutch changes, MOT failure work, diagnostics and rectification, electrical faults, soldering and many more.
"The Central YMCA Training Apprenticeship scheme has, quite literally, changed my life. I am happy, not only in my job but with life in general. I have learnt so much already and am still learning – I have had some amazing support and met friends for life with this scheme," says Luke.
"I get out of bed in the morning to go to work and do a job that I can say I love and am passionate about. I am so grateful for the apprenticeship experience and would implore anyone considering it to just go for it! The reward outweighs the risk."
"Employers are looking for young people who are enthusiastic, motivated and energetic. They want people who want to come in and are willing to work," says Basil Lopuszansky, Luke's training apprenticeship tutor at Central YMCA Training.
"Luke is a talented, conscientious and hardworking young man with determination and that willingness to learn and at YMCA Training, we've given him the help he needed with his maths and English to pass his exams, plus the guidance he needed to understand what would be expected of him. Now Luke is successfully gaining the skills he needs to become a motor vehicle mechanic."
News