"Constant feeling of failure": teachers think GCSEs & A-levels are damaging your health
Emma Finamore
09 Aug 2018
"More cases of students exhibiting extreme anxiety," said one teacher.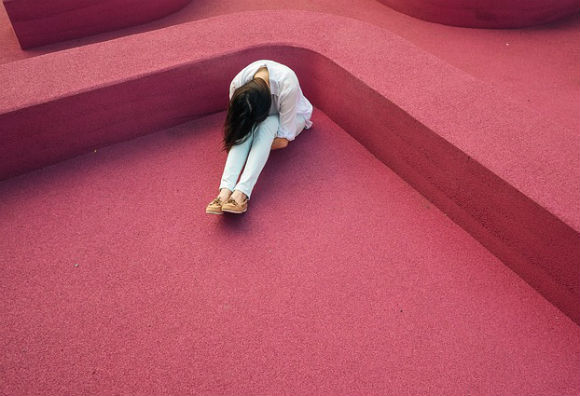 Changes to this year's GCSEs and A-levels have damaged students' mental health, according to a poll by the National Education Union (NEU).
The poll, to which over 650 secondary school teachers responded, found nearly nine-in-ten (89%) believe that changes in the way new GCSEs are assessed have made more students extremely anxious and stressed, while two-thirds (66%) said the same about the new A-levels.
In many of the new GCSE subjects students are being assessed only through formal written exams tat the end of year 11, with no re-sit opportunities, and no coursework or controlled assessment. 91% of teachers think that the new GCSEs are much harder, as was intended by government, but teachers said that this has demotivated many pupils and turned schools into "exam factories".
Teachers also said that GCSEs had become nothing more than a memory test, and that the unnecessary pressure caused by these reforms was leading to extreme stress and anxiety for pupils.
The changes to new A-levels were intended to revise the content without increasing the level of difficulty, however 83% of teachers say the courses are more difficult and challenging for students, which increases the stress and pressure on them.
"A lot more anxiety and stress with more GCSE exams and everything being a memory test."
Teachers' comments included:
"A lot more anxiety and stress with more GCSE exams and everything being a memory test."
"Huge increase in pressure to succeed, increase in workload and revision for students, feeling of inferiority due to more difficult content, constant feeling of failure."
"Pressure now on one final exam compared to previously when coursework was counted as part of the final grade."
"Exam factory. One past paper after another."
"Two of my students attempted suicide."
"More cases of students exhibiting extreme anxiety. More struggling to cope with the demands of multiple practical courses. Many struggling with course content and the volume and depth of study required."
"Without the option to repeat modular exams and with the loss of coursework, there is a good deal more pressure on students to perform in the A-level exams than before."
"There's not enough provision for students at the lower end of achievement levels. Not enough courses that they can access, and certainly not enough guidance given to teachers."
"Need to stop putting so much pressure on kids, let them spread out their exams, let some do other courses where GCSEs are unsuitable."
"The new A-level spec is shallow, but 20% more content makes it impossible for weaker students."
The changes to both GCSEs and A-levels have also increased teachers' workload according to 87% teaching GCSEs and 81% teaching A-levels.
Comments on the delivery of GCSEs and A-levels included:
"Because some of the skills were new to us and the students, we needed more time than the timetabled lessons could give so we had to run extra sessions every week since Christmas, after school."
"The lack of understanding about the new GCSE syllabus and having to guess the grade boundaries has led to more work-place pressure and stress for staff and pupils. Too much content, more planning and marking."
Nansi Ellis, assistant general secretary for policy at the National Education Union, said: "Hasty implementation of the new GCSEs and A-levels, with changes to content, the level of difficulty and grading, have caused huge difficulties for students and staff and put them under excessive pressure.
"It is worrying that so many students are suffering from stress and anxiety, particularly at GCSE level, because of changes to the way in which they are assessed. With over eight-in-10 teachers reporting that the new GCSEs and A-levels have increased their workload it is no wonder there is a recruitment and retention crisis.
"The government should have allowed teachers the time to learn these new specifications inside-out, time for resources and text books to be developed, and provided the funding for necessary training, before expecting them to teach the new courses. Not allowing schools to sufficiently prepare has put staff and students under tremendous pressure and stress. The Government needs to learn from this and make sure that teachers and students are given the support they need."
News