More than 700 Employers to Design New Apprenticeships
The government has announced that more than 700 employers will design brand new quality apprenticeships as part of their current trailblazer scheme, which sees trailblazer employers in each sector work together to create new standards for apprenticeships in their fields.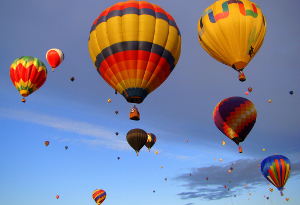 PwC, BAE Systems, Sky and Greater Manchester Fire & Rescue are amongst employers from a diverse range of industries who are taking part in the initiative.
School leaver opportunities will reportedly be created in areas such as TV production, fashion, boatbuilding, policing, the armed forces, the nuclear sector, professional services and surveying. 76 new quality apprenticeships should be designed between the new member employers.
The addition of over 700 new employers to the scheme brings the total to over 1000 so far.
MP Nick Boles said that they are on track to create over two million apprenticeships. He commented: "There has never been a better time to do an apprenticeship. Apprenticeships give you the experience and top-quality training you need to get the career you want. I'm thrilled to be working with UK companies including Jaguar Land Rover and Grant Thornton to make our apprenticeship system the best it can be."
News