Apprenticeship minimum wage set to rise by 10p
Emma Finamore
25 Nov 2016
But experts say the pay rise is not enough to address problems of affordability for many young people.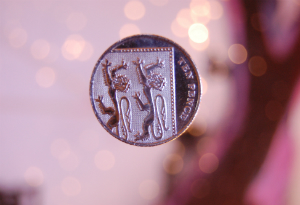 The National Minimum Wage for apprentices will rise by 10p an hour next year, the government has confirmed.
Apprentices will receive £3.50 an hour – up from the current rate of £3.40 an hour – from April, according to a statement published on the government's website coinciding with the autumn statement.
This will be the second rise in six months: it comes after the minimum wage for apprentices increased from £3.30 an hour to £3.40 in October, along with a rise in the general National Minimum Wage.
David Hughes, Chief Executive of the Association of Colleges, welcomed the news, but highlighted that it is not enough of a change to resolve issues for apprentices who struggle with costs like travel and rent
"The increase in the apprentice minimum wage is a very modest one and will not address some of the access issues which we would like to see addressed," Hughes said. "Many people will not be able to access an apprenticeship at that wage due to prohibitive travel costs, for instance; others such as care leavers will struggle to live independently on those wages.
"When the apprenticeship levy is introduced next year, we would like to see more investment to ensure in access and quality to ensure that every apprentice has the best possible start to their career.
"The government is keen to improve the reputation of the apprenticeship programme and further education colleges can help to achieve this through the education and training they provide for apprentices and employers."
The Association of Colleges is a not-for-profit membership organisation set up in 1996 by colleges to act as their collective voice. Made up of 308 further education, sixth form, tertiary and specialist colleges across the UK – 95% of the sector – it provide members with professional support services, including expert advice lines for employment, communications, governance and teaching/learning.
It also represents colleges nationally and influence government policy affecting the sector at national and regional levels.
News