GCSE results 2015: rise in number of students taking STEM subjects
Emma Finamore
Last updated 20 Aug 2015
Today - GCSES, tomorrow - the world...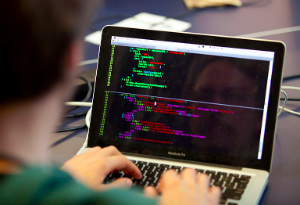 The Department for Education has announced a rise in the number of pupils taking STEM - science, technology, engineering and maths – subjects at GCSE level.
The department said that, compared to 2014, today's figures showed GCSE entries rise in the following subjects:
Maths – up 24,827 (3.4% rise)
Computer science – up 18,641 (111.1% rise)
Science – up 20,523 (5.5% rise)
Engineering – up 1,882 (37.4% rise)
Education secretary, Nicky Morgan, said:
"Today marks the culmination of years of hard work for pupils, teachers and parents and I want to congratulate them on their achievements.
"Thanks to our reforms focused on extending opportunity, a generation of young people from all backgrounds are now securing the GCSEs that help give them the widest range of options later in life – whether looking for a rewarding job or a top apprenticeship.
"This not only benefits the students involved, it means our work force for the future is properly trained to compete in a global economy."
News