BT is creating 1,400 apprenticeship & graduate posts around the UK
Emma Finamore
23 Feb 2016
Opportunities range from cyber security and software development to research.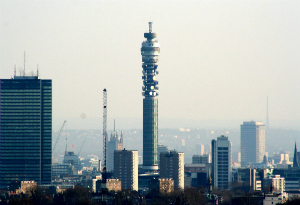 BT is creating 1,400 new apprenticeship and graduate jobs under a fresh recruitment drive.
The new employees will work in a range of jobs including cyber security and software development as well as research.
BT is a British multinational telecommunications services company with head offices in London, but has operations in around 170 countries.
The jobs will be spread across the country in cities including London, Glasgow, Swansea, Belfast and Liverpool.
Cyber security is becoming increasingly important for businesses and governments around the world, with companies constantly looking for ways to tackle the problem.
Gavin Patterson, chief executive of BT, said: "Technology is changing all the time and companies need to support and train young people to develop the skills required for successful careers in essential areas such as science, engineering and information technology.
"The UK has been ranked as the leading digital economy in the G20 for the past five years, and our investment in these people will help this continue."
Skills minister Nick Boles welcomed the announcement which will boost the government's aim of creating three million more apprenticeships by 2020.
"These apprenticeships at BT will offer people the hands-on experience they need to succeed," said Boles.
"I would encourage more businesses to follow their lead and hire apprentices."
Many of the apprenticeship and graduate intake will be based at BT's research campus near Ipswich, in Suffolk.
The jobs will be spread across BT, with EE and Openreach taking on large numbers.
Clive Selley, chief executive of Openreach, said: "I'm delighted that Openreach is able to create so many opportunities for school and university leavers across the UK.
"It is vital that we invest in young people to ensure the UK remains a digital powerhouse. The new recruits will be at the heart of the company's transformation."
The 1,400 apprenticeship and graduate jobs are in addition to the 1,700 BT has created over the past two years.
News