School leaver blog: news, career advice and fashion apprenticeships
Anna Vall Navés
Last updated 28 Aug 2019
Welcome to our weekly AllAboutSchoolLeavers' blog! This week, we're looking at some of the most important news stories for school leavers, from this year's GCSE results to the effects of the apprenticeship levy. We'll also be looking at the importance of choosing the right location as a school leaver and the new fashion studio assistant apprenticeship.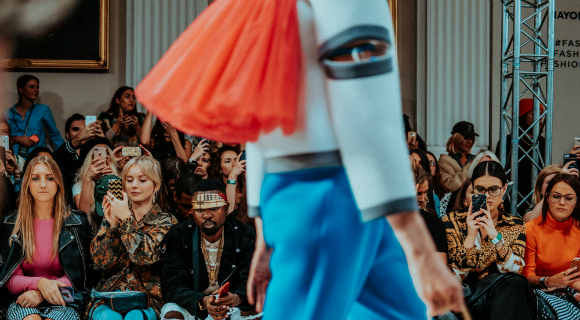 Weekly news digest
GCSE results: girls outperform boys under more rigorous system
While more than 25% of exam entries by girls received the coveted 7, or A, in this year's GCSEs, just 18.6% of boys' entries got the same grades. The introduction of more rigorous GCSE courses in England appears to have benefited girls more than boys, including in many subjects where boys traditionally outperformed girls. In both physics and maths, the achievement gap is closing, with an increasing number of girls earning a 7 or A.
Most Russell Group universities are treating IGCSEs and new, harder GCSEs as exact admissions equivalents
Almost all Russell Group universities treat GCSEs and IGCSEs—which the Government admits do not meet the same high standards—as equivalent in their admission processes, Freedom of Information (FoI) requests by MP Lucy Powell have shown. While independent schools are allowed to take the IGCSE, state schools are not. In relation to this information, one influential MP said that "the odds are being stacked against state school pupils" when it comes to attending a Russell Group university.
Glasgow University pledges millions in slave trade reparations
Glasgow University is set to raise £20m to atone for its historical links to the transatlantic slave trade in a restorative justice scheme believed to be the first of its kind in Britain. The money will be raised over the next 20 years and used to research slavery and its impacts around the world, alongside the University of the West Indies. Mr. Duncan, chief of Glasgow University, said: "This is about recognising the past but then looking forward and understanding what we can do collaboratively to make things better."
Apprenticeship levy helping those already employed at the expense of school leavers, report finds
A recent report has found that the apprenticeship levy—which forces employers to put aside money for workplace training—has benefited those already in jobs more than it has school leavers. According to Kathleen Henehan, research and policy analyst at the Resolution Foundation, 65% of new higher-level programmes created under the levy were offered to people aged over 25, many of whom were already employed by the organisation funding them.
"The beautiful thing about learning is that no one can take it away from you." —B.B. King
Career insight of the week: location matters
Whether you're starting university, an apprenticeship or a job, there's one thing you'll certainly have to consider: location. It's important to know whether you prefer to live in a small town or a large city when starting your career, but it's also important to consider how financially viable it might be to live in different places given the industry you'd like to work in.
Recent research has looked into living costs in cities across the UK compared to starting salaries in 21 industries. Newcastle has been named the best city in the UK for young workers, placing first for six industries with an average of £10,363.56 disposable income a year after living costs. London, on the other hand, was deemed to be "unaffordable" for those starting out in several industries, including media and education. While there are many different factors that you should consider when deciding where to settle down, affordability is likely to be a big one. Take a look at the full research report if you're still juggling several options!
Weird and wonderful apprenticeships: fashion studio assistant
Have you always dreamt of working in the fashion industry? Well, there's an apprenticeship for that!
The fashion studio assistant apprenticeship is an 18-month advanced apprenticeship. It offers three different career paths in the industry, allowing apprentices to also gain experience in the product and commercial sides of a brand. Described as "busy, challenging, and exciting", this apprenticeship provides an insight into the reality of day-to-day life in a designer business. If you're yearning to get into fashion, why not take a look at the apprenticeships available?
Spotlight on: Sally Hughes, the A-level dropout who has landed her "dream job"
In the first year of her A-levels, Sally Hughes dropped out to pursue a higher apprenticeship with a HNC in applied chemistry instead. Sally says that while she was interested in science and thought college was the only option, she found it difficult to stay focused in class. When she heard about an apprenticeship opportunity at Tata Steel, she didn't hesitate to take it.
She explained: "It just worked for me learning through a mix of practical application and classroom theory. As an apprentice I was on rotation across all seven laboratories and I was given the opportunity to learn many different skills, working across different teams. It helped me develop transferable skills that I have brought with me to my role."
Matthew Davis, technical training adviser at Tata Steel, described Sally as "a key part of the team since day one". Her goal now is to complete a degree apprenticeship and maybe a PhD.
Recommended reading
Curious as to what most students do after their GCSEs? The BBC has compiled ten detailed charts.
This week, Forbes takes a look at 11 benefits of becoming an apprentice early in your career.
With the Amazon fires making headlines this week and the climate crisis on the news every other day, it's easy to feel powerless—but you're not. Here are some small tips to help fight the climate crisis.
An interesting article on Aeon argues that it's time to stop praising famous people and rein in our collective adoration of celebrities.
You've long been told not to judge a book by it's cover—but can you judge it by its name? Take a look at how the sound of your name affects how people think of you.
If you've been laying around all summer doing nothing, you might be glad to hear that you're not actually lazy, bored or unmotivated—at least not according to this article.
News