Fashion design scholarship launches for BAME students
Emma Finamore
23 Mar 2019
A shocking 90% of the fashion industry workforce is white.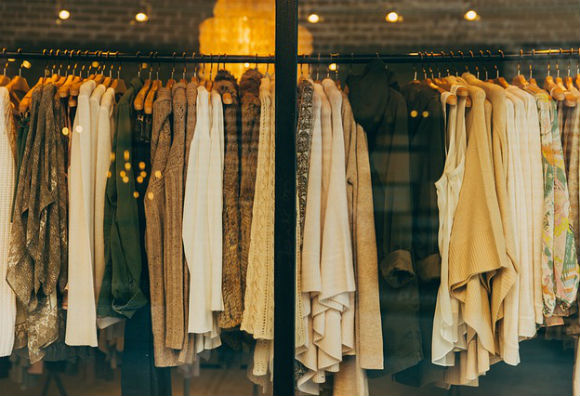 An online fashion manufacturing marketplace is offering a budding fashion designer from a Black, Asian and Minority Ethnic (BAME) background a £2,000 scholarship and free manufacturing of their design, to address the diversity issue within the industry – a sector where 90% of the workforce is white, and only 12% of design managers and business owners are from a BAME background.
The Sewport scholarship includes a £2,000 grant as well as free manufacturing of the individual's winning design to help them break into the fashion industry.
To apply for the scholarship students must submit their garment design, either by scanning the design sketch in digitally or uploading a photograph of it. They will also be required to submit a 700 word cover letter detailing a little bit about themself, why they should win the scholarship and how they plan to use the scholarship money. Students who would like to apply for the scholarship can do so here.
The Scholarship programme is open to students with a BAME background, in the UK and USA. Students who are either already studying an undergraduate degree or are about to start university/college in the 2019 academic year are eligible, however graduated, doctorate or masters students are not eligible to apply.
Applications close on the 8th April at 11.59pm.
"I think people think fashion is an impossible industry to get into because of how competitive it is. But the truth is that fashion is really lacking in diversity, and this needs to change. We hope lots of budding fashion designers sign up and put forward their designs, I genuinely can't wait to see them!"
An independent panel of fashion experts will review the digital submissions of the student's fashion designs from the 10th April to the 22th April. The winner will be announced on the 1st May via email.
Sewport's internal data indicates that just 14% of the designers that use its platform are from a BAME background.
Sewport connects small to medium sized fashion brands with clothing manufacturers, enabling them to create designs and garments from clothes to handbags, in an easy and cost-effective way. The founder, Boris Hodakel, started the company after realising there was a gap in the market for a 'one-stop-shop' manufacturing marketplace for new and established brands.
Boris Hodakel, founder of Sewport, said: "Hundreds of designers use our platform every day and the lack of individuals from a BAME background is shocking. Once I investigated this further, I was inspired to help people from minority backgrounds to start a career in fashion, by giving them a head start.
"I think people think fashion is an impossible industry to get into because of how competitive it is. But the truth is that fashion is really lacking in diversity, and this needs to change. We hope lots of budding fashion designers sign up and put forward their designs, I genuinely can't wait to see them!"
News