The London Professional Apprenticeship (LPA): New Year, New Scheme!
Can't wait to kick off your City career in the UK's capital? The New Year will see the growth of more opportunities for you! The government is injecting funding into a new apprenticeship scheme for London, the London Professional Apprenticeship (LPA) programme, with the aim of boosting recruitment of apprentices in the Big Smoke.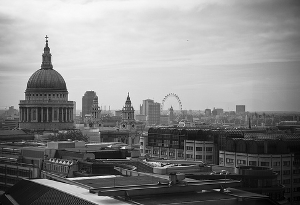 The LPA programme is set to create 250 apprenticeships for ambitious young people who are keen to get their careers started in the professional and business services sector. The scheme forms part of the Olympic legacy and the government is encouraging small and medium sized (SME) businesses to get involved as employers.
London is one of the world's most influential financial hubs, and therefore the training which will support the work element of these apprenticeships will reportedly contain a solid City focus. This means you'll learn about topics such as London's role in the UK and global economy, exporting and entrepreneurship whilst gaining hands-on work experience and earning a salary.
Business Secretary Vince Cable commented in the London Evening Standard: "Professional and business services firms have begun opening up alternative routes for non-graduates through Higher Apprenticeships. To meet current demands and future growth opportunities, it is vital that businesses can tap into a wide talent pool. So the professional and business services Industrial Strategy included a commitment to treble the number of Higher Apprenticeships in the sector to 10,000 starts by 2018.
"A recruitment drive for apprentices will begin in the New Year, and more businesses will be encouraged to employ apprentices through the LPA. SMEs will be a particular target: just five per cent of SMEs in London employ an apprentice."
News