Government funding to boost Degree Apprenticeships
Emma Finamore
Last updated 21 Jan 2019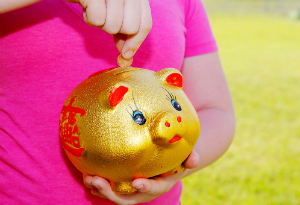 The government has pledged £10 million to increase the number of Degree Apprenticeships available, with the hope of allowing more people to work towards a university qualification while working.
Business secretary Sajid Javid launched the fund last week during a visit to Manchester Metropolitan University. £8 million will be used to support universities to design and deliver new degree apprenticeships, with the remaining £2 million focused on encouraging more learners to choose degree apprenticeships.
The fund will run for the next two years and the process for universities bidding for the funds will be announced next month.
Mr Javid said: "We launched degree apprenticeships to unlock life changing opportunities for young people and give businesses the skills they need.
"This multi-million pound fund will go further in helping universities and employers design new top quality degree apprenticeships and open doors to our young people."
First launched in September 2015, Degree Apprenticeships allow for the study for a full Bachelor's or Master's Degree while working. Universities and employers are getting on board with institutions including Sheffield Hallam University and Queen Mary's University London working in partnership with top employers such as TFL, Nestlé and BAE Systems.
Designed by employers, universities and professional bodies, degree apprenticeships deliver the high level skills businesses need and offer young people an alternative to a traditional degree. Ministers are working to strengthen the reputation of on-the-job training by raising standards, creating thousands more places and protecting the term apprenticeship in the same way as degrees.
Provisional figures released in March show a dramatic increase in the number of people starting Higher Apprenticeships (which Degree Apprenticeships sit within). Official figures show that there were more than 30,000 people on Higher Apprenticeships between August 2015 to January 2016, and that there are more young people staring apprenticeships, with over 84,000 starts by under 19-year-olds between August 2015 to January 2016.