National Apprenticeship Week: UK Businesses could make an extra £18 Billion from Apprenticeships
As the nation kicks off its week of apprenticeship celebration, a report has revealed how millions of us want to do business with companies that employ apprentices, and that those companies stand to earn billions of extra cash. Good news for apprentices, and for their employers!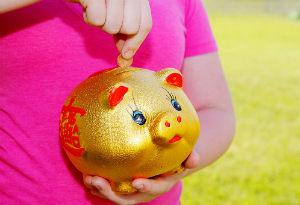 The new report from the Centre for Economics and Business Research (CEBR) has revealed that millions of consumers would prefer to do business with apprentice employers, and a whopping one in four say they would pay a premium for services or products that champion apprentices
The Benefits of Apprenticeships to Businesses study found that offering apprenticeships were perceived by two-thirds of the public as contributing to society and providing opportunities for young people, with five million consumers more likely to make a purchase from an apprentice employer.
One in four people said they would even go as far as paying more for goods and services offered by companies that employ apprentices. This would equate to an additional £18 billion a year in consumer spending.
The research also highlights a number of other financial benefits for employers of apprentices can enjoy, such as increased long-term productivity: a typical apprentice delivers productivity gains of over £10,000 a year, rising to almost double that in the construction and planning, and engineering and manufacturing sectors.
Business Secretary, Vince Cable, said: "The benefits of apprenticeships are clear - they make a vital contribution to the economy, boost business productivity and give people the skills they need to get on in the world of work.
"As this research shows, there has been an important shift in the attitudes towards apprenticeships with businesses, consumers, and young people recognising the significant opportunities they can offer."
News