National Apprenticeship Week: John Lewis announces IT Degree Apprenticeship
Emma Finamore
17 Mar 2016
Apprentices will spilt their time between head office and Queen Mary University, both in London.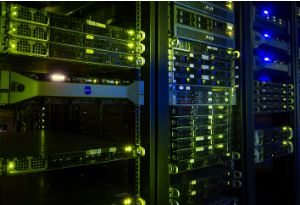 John Lewis has opened applications for its new flagship IT degree apprenticeship – launcing in September 2016 – just as the nation celebrates National Apprenticeship Week.
Developed in conjunction with The Tech Partnership, the four year degree apprenticeship will offer eight students who have completed A-levels the opportunity to gain on-the-job training within the head office IT department at John Lewis.
At the same time, apprentices will study towards a degree in Digital & Technology Solutions BSc (Hons) at the programme's education partner, Queen Mary University London.
Degree apprentices will spend three days a week working in the IT department at the retailer's head office in Victoria (London) and two days a week studying at university.
At the end of the four year programme candidates will obtain a full BSc (Hons) degree and progress to the next stage of their IT career within the John Lewis IT team.
Apprentices will be working in one of four areas:
IT Application Operations – Apprentices will work with highly skilled engineers using industry leading IT tools to ensure things don't go wrong, helping to develop backup plans enabling business to continue as normal.
IT Infrastructure Operations – The IT applications used by the UK's largest department store (John Lewis) run on thousands of servers and are dependant on extremely sophisticated databases, networks and middleware.
A business critical system must not fail just because a server or number of servers goes down. Apprentices will work with highly skilled engineers using industry leading IT tools to ensure this infrastructure is as resilient and efficient as possible.
Technical Design and Development Practice – Apprentices will work with engineers to build world-class software and infrastructure solutions, including John Lewis' £1.5bn website.
Testing and Environments Practice – The dedicated John Lewis Testing Practice team uses the latest engineering techniques to ensure that all of the applications used across the business and by customers meet a high standard.
Working within the Testing Practice, apprentices will be working alongside highly skilled test analysts using industry leading tools and techniques such as test automation to prove that software and IT infrastructure meets these standards..
Paul Coby, IT director at John Lewis, said: "It's fantastic to be able to work with The Tech Partnership to offer talented young people the opportunity to kick-start a career in IT through our new degree apprenticeship.
"This programme is a great alternative to university and successful applicants will receive transferable workplace skills in addition to a degree education, and I hope that we will find some future leaders in IT via this scheme."
Candidates will build up their salaries throughout the programme, starting on a salary of £16,000 rising each year based on performance, and will not amass any tuition fee debt.
The programme will welcome its first intake in September 2016. This new programme will run alongside other John Lewis apprenticeship schemes.
News