The best UK Cities for Young People
Emma Finamore
06 Jul 2015
So you're about to fly the nest and begin life as a fully-fledged grown-up (well almost), but where to exactly? We've done the hard work so you don't have to: here's a list of the best UK cities for you, the discerning young person.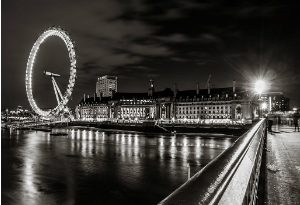 We've taken a look at the main factors that you should consider when deciding where to make your first adult home. Armed with the facts, you can make an informed decision about what's most important to you.
Best city for…rent
You're just starting out, so you'll be on (yep, you guessed it) a starting salary, at least at first, so you need somewhere you can afford to keep a roof over your head.
Plymouth has the lowest rents of all the cities in the UK. Rents in the southern seaside city typically take up about a quarter (27%) of a renter's take-home income.
Just to put that into perspective, people in London pay a whopping 49% of their hard-earned cash every month, followed closely by Edinburgh and Birmingham, both at 47%.
Best city for…jobs
Whether you're going straight into work, taking up an apprenticeship or a school leaver programme, job availability will be important to you.
Cambridge tops the list as the easiest city to find a job, with just 0.1 person available for every listed job, research found at the beginning of 2015.
By far the worst city to live for a jobseeker is Sunderland, where there were 5.28 jobseekers for every advertised vacancy, followed by Hull where there were 4.2 people for every job.
Best city for…nightlife
Leaving the family home and earning your own income can only mean one thing: freedom! If you want your social life to go off the hook, you'd better choose the right town.
London unsurprisingly was voted best city for nightlife by young people at the end of 2014, citing its diversity as being the main draw.
This of course comes with a pretty big price tag (see above for the rents you'll be paying), so for those of you after a great time on more of a budget, check out the more affordable Manchester, which came second.
Best city for…culture
If art galleries, museums, theatre and live music are more your speed, then check out Cambridge, which was voted best UK city for culture in 2014. World-class museums, galleries and festivals (Secret Garden Party among them), as well as being a stop-off for most touring bands and comedians, make it much more than just a college town.
Best city for…safety
If it's going to be your first time living away from home, maybe you're feeling a little cautious, and making safety your top priority.
Bath, with an annual average of 74 crimes per 1,000 residents, boasts some of the safest streets in the country. That should put your (and your mum's) mind at ease.
News