National Grid's Sponsored Degree Programme: An Insight
22-year-old Oliver Garfield joined National Grid's Engineer Training Programme at the age of 19 after completing his A-levels. One engineering degree and plenty of training later, and he's now a full-time Project Support Engineer at the company. He told us all about why his experiences on the programme.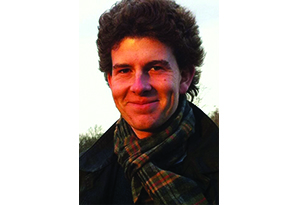 Why did you decide to undertake the Engineer Training Programme and how did you decide it would be in engineering?
It was a toss-up between going to uni off my own back and coming out with an extremely large debt given the course I wanted to do was 5 years long and then having to struggle to find a job given the competition for graduate positions in the engineering industry. Or doing a higher apprenticeship where the company would pay all my uni fees, my accommodation while at uni, pay me a salary to be at uni, have on the job learning in placements in the company alongside uni studies and a guaranteed job in the company after graduation and achieve the same qualification as I would have received anyway.
As for why engineering: I have always been interested in how things work. As a child I constantly took things apart and tried (mostly failing) to put them back together.
What sort of hands on experience have you had so far? How much of your programme is dedicated to practical engineering experience?
I did my year 10 work experience working as a trainee mechanic in a car garage. I thoroughly enjoyed getting stuck in under car bonnets, and I returned to work there in the holidays before I joined the National Grid's Engineer Training Programme (ETP).
Roughly 50 per cent of the ETP was practical engineering experience. We would spend four weeks working in placements throughout the company learning specific roles and then two weeks at uni for degree study. Every sixth/seventh week was spent on a company organised training course to gain further knowledge about the company and how it operates.
Does the National Grid Programme cover a rounded view of the sector or have you already begun to specialise?
The ETP gave excellent all round knowledge and included aspects of all types of engineering carried out both in the company and the rest of the industry as a whole. As a result after having completed the programme and entering into my full-time permanent role we have been able to specialise very quickly and very easily.
Which skills learnt whilst you were at school have translated to your ETP experience?
The most useful subject from school for me would be basic algebra. A lot of the electrical engineering modules are based around certain formulae and it is an important skill to be able to rearrange a formula to find a value that was not the original subject.
The ETP has definitely changed the way I look at certain subjects from school and college. I used to loathe the electricity modules in physics (ironic now that I work for National Grid!). At school the circuit switches we used were the size of your little finger tip, but when that switch suddenly becomes the size of a small house the whole thing becomes much more interesting.
What about your application do you think made you stand out as a candidate?
I think the extended work experience I undertook as a trainee car mechanic helped my application enormously. Work experience of any sort will help; it doesn't even have to be in the industry for you apply so long as it demonstrates valuable and transferable skills.
Extra-curricular activities and hobbies can be excellent on an application. I have rowed since the age of 16. Team work is a fundamental skill and one that can be difficult to learn, therefore any opportunity you have to demonstrate an ability to work as part of a team is worth drawing particular attention to.
How does National Grid support your development throughout the programme?
I had a 'Business Mentor' and a 'University Mentor' to support me. My business mentor had been in the company for a good few years and had strong technical knowledge of how the company operates, as well as good connections in the business should I have any questions about an area they weren't sure about. The university mentor was someone who had previously done the same uni course and could therefore help and support us as we worked towards the degree.
Both of these mentors feedback my progress to my manager and this helped to build a picture of how I was doing on the course overall and to indicate the areas in which I needed to improve.
What three engineering skills have you developed on your course thus far that you didn't have before?
Before starting the course my knowledge of electricity was extremely limited and barely covered basic circuit theory but now thanks to both my uni course and the exposure we have had within the company my knowledge has expanded greatly.
I now know a lot more about how electrical control systems work. Previously I had no idea how National Grid operated and controlled its electricity network.
I have also gained a great deal of technical knowledge surrounding the interior workings of lots of the equipment used on the National Grid network such as Transformers, Circuit Breakers (switches), Isolators, etc.
What have you found most surprising thing so far?
How much the company invests in us and our future. They give us quite a bit of responsibility for trainees. The amount of time and money they spend training us and the amount of support they give us to make sure that we all pass is very impressive.
Where do you hope this scheme will take you?
I graduated in September 2014 and its lead straight into a role with National Grid as a Project Support Engineer. We had to interview but we were only competing against our colleagues who had also been on the programme. After this I hope to move into the network operation side of the business and one day work in the Control Room.
News