National Apprenticeship Week: schools must do more to inform students, says apprentice
Emma Finamore
Last updated 16 Mar 2016
"Although they did acknowledge the options of going straight into work or an apprenticeship, it certainly wasn't encouraged."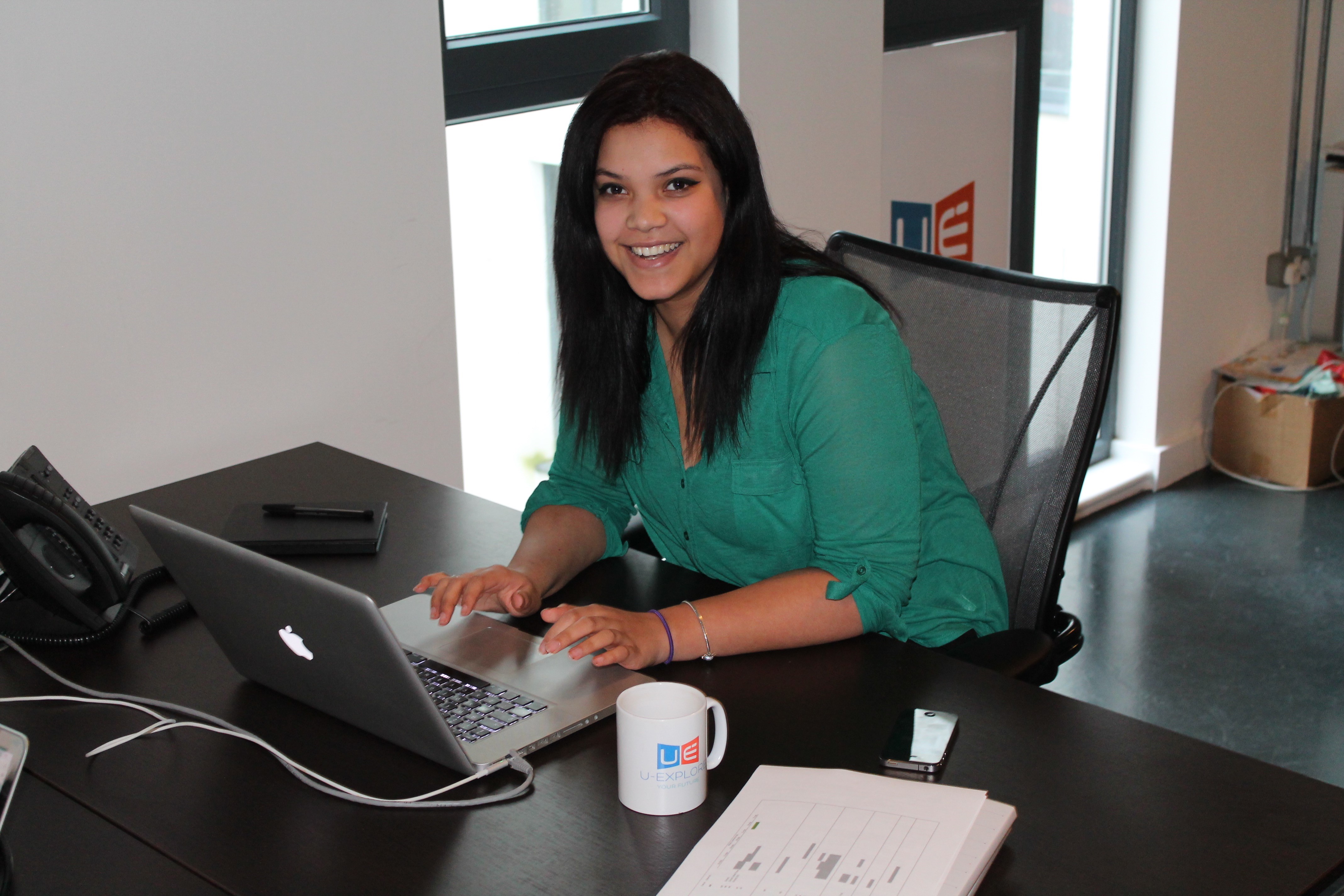 Jasmine Claxton, U-Explore apprentice, says schools are failing to provide proper information about apprenticeships – she found her programme all by herself. We caught up with her to find out more.
What information did you get given at school on options other than university, like apprenticeships?
I didn't get very much information at all when I was at school. The main focus of any advice given was that our next steps should be to go to college and then to university, and although they did acknowledge that the options of going straight into work or to do an apprenticeship, it certainly wasn't encouraged.
Do you think this affected your classmates' decisions?
Yes, very much so. There were a lot of people in my year that either didn't want to go to university or didn't feel they'd get in due to their grades, so they gave up on the idea of doing anything other than going straight into full time work after leaving school.
The majority of these people are now working in call centre and retail roles. This seems a real shame as if we had been given more information, I believe more would have explored alternative routes into higher education.
How did you find out about apprenticeships and where did you get your information?
There was a presentation in college about next steps and it talked about apprenticeships for a very brief period, advising which ones were the most popular. But they didn't give you any information on how to get progress or apply!
I only decided to do it because I came across several available apprenticeship positions on a job website and took it from there.
Why did you decide to do an apprenticeship?
I knew that I wanted to expand on my vocational learning from college and ultimately, university was not the place for me to do this.
With the little information I was given on apprenticeships, I guessed that this was the best way for me to learn on the job while still incorporating some theory, giving me a balanced academic and practical experience skill-set.
What did your school think about the decision? Did they support you or help in any way?
I'd actually left school when I applied, so they weren't aware of this next step.
What did your parents think about the decision? Did they know much about apprenticeships?
My brother opted to do an apprenticeship a few years ago and he is now fully employed by the company he started with, earning decent money and has lots of opportunity to progress, so they knew what it involved.
Their main concern was that I chose something I would enjoy and work hard at.
What advantage do you think you have as an apprentice over your peers at university?
One of the key advantages is that the work done at university seems to be mainly theory based, while roles such as mine are really developed through on-the-job experience.
The fact that I am so hands on means I understand how the business works and can even contribute to its development, in the months to come.
Even small things such as a getting used to a full-time working routine is giving me added employability credentials – something that my peers may not get to experience until towards the end of their time at university.
Are you happy with your decision to do an apprenticeship?
I have to admit, I was worried at first that I might miss out on the university experience, as many say it's where you make your lifelong friends. However, even after the first week of starting my apprenticeship, I realised that this wasn't the case.
Not only can I still do this on the days that I'm at college for my course, but I am also making good working relationships with the people at U-Explore, something I'd have missed out on if I hadn't opted to take this apprenticeship.
How do you think schools should make sure young people are aware of all the options for them?
I think schools need to be much more open with pupils about what choices are available to them but since starting at U-Explore, I now know that it's sometimes down to limited career advice resources.
On reflection, I think the apprenticeship route was often portrayed as quite 'difficult' to get onto to, but in reality, the application was very similar to that of getting into college and so perhaps having case studies of those in apprenticeships might help communicate things better.
News