Work & youth services vital for tackling knife crime
Emma Finamore
23 Mar 2019
Charities say services and employment are just as important as policing.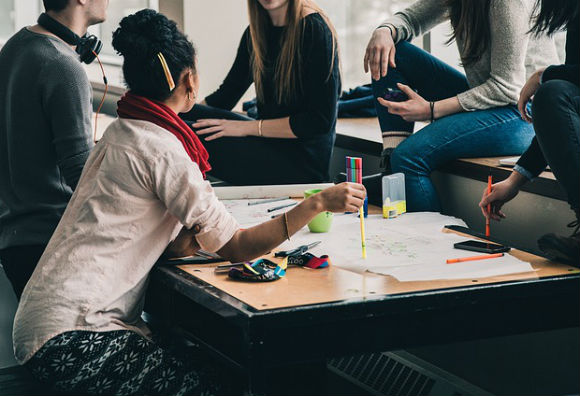 Work-placement charity, Movement to Work (MtW), IHEART, a charity which helps young people develop their mental health and resilience, and London Youth, which aims to improve the lives of young people in London, are calling on more employers to provide work opportunities for young people who may otherwise enter a world of crime, and for funding to be restored for youth outreach and facilities.
MtW also calls on the government to properly fund youth services. The £100m promised in the Spring Statement appears to be primarily aimed at policing. Though this has a role to play, it does not address the root issues of why much of youth crime occurs.
London Youth concluded that, while police are a part of reducing the levels of violence, enforcement is not the single solution. The work of the Youth Violence Commission has shown the roots of violence are deep and that there are no quick solutions. To end violence, the UK must address poverty, reduce the disparities experienced by people from different backgrounds, and provide more positive and meaningful opportunities for all young people.
The youth unemployment rate was 11.8% in February 2019, and far higher in areas of deprivation, compared to an unemployment rate of 4.0% for the whole population. With limited opportunities available, it's easy to see why some young people become marginalised, disconnected from the statutory support available and 'hidden' from the statistics. London Youth has produced a report Hidden in Plain Sight, which describes this issue.
"Youth clubs are embedded in their local communities, they help young people build confidence and develop life skills critical to their future economic success. Young people choose to attend youth centres and build trusted relationships with youth workers, which are key to inspiring them about the future. Our employability work has proven the positive outcomes young people achieve when employers and youth organisations work hand in hand."
The job opportunities are there, with thousands of vacancies and employers investing to support young people into employment through apprenticeships, work placements and other opportunities. However, this can only make a difference if young people believe that they can access these opportunities and have access to relevant mentoring and role models to show them the pathway to jobs. This national challenge needs a joined up local response, and more funding is needed for youth outreach organisations and mentors, to do the vital work in supporting young people towards these opportunities.
James Ashall, chief executive at Movement to Work, said: "As a coalition of employers we can support people into employment once they are known to us, but it's organisations like London Youth who are part of local communities that can support young people to find their way to MtW and employers. Positive mentorship is critical and we must address this. It is not a problem that can be solved in isolation by individuals; it needs society to come together to provide the right pathways, mentors and opportunities to find support.
"Employers now working with MtW have found that these young people are loyal, develop badly needed skills and that current workforces enjoy mentoring them. Meaningful employment is key to positive ambition; if young people see a bright future and potential careers, with positive guidance, we will all benefit, and looking at things starkly, fewer lives will be lost."
Rosemary Watt-Wyness, CEO of London Youth, which represents over 480 youth organisations in London, said: "Rising youth violence coincides with sustained cuts to youth services and fewer opportunities available to our young people. London's Lost Youth Services report (2018) identified over £145 million lost from youth services across London since 2011, with 81 youth clubs closing and 800 youth service roles being lost in this period.
News