'Early school leavers' less than half as likely to vote as those with degrees
Research shows that young adults with lower levels of education are substantially less likely to vote than those with A-levels or degrees. With the election looming in just a matter of weeks, what does this mean?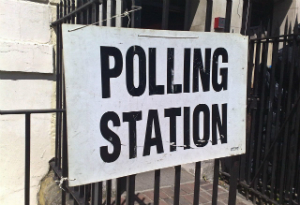 A report released this week by the UCL Institute of Education (IOE) - Young Adults and Politics Today - shows that young adults with lower levels of education are substantially less likely to vote and to be politically engaged than those with university degrees or A-levels.
This gap is apparent from a young age, and widens as people get older. By age 23, less than a third (31%) of those who left school at 16 definitely plan to vote in future, compared with nearly three-quarters (72%) of young people with degrees.
Eighty per cent of young adults say they have little or no trust in politicians.
It's not all bad news though: almost half of 23 year olds said that they are 'very likely' to vote in May and a further 25% said that they are 'fairly likely' to do so. This suggests that there is plenty of scope to improve on the low youth turnout in the 2010 election, and to get more young adults to polling stations in the 2015 election.
Encouragingly, the study also shows that all young people in general get more interested in politics from their mid-teens onwards. By the time they are in their mid-20s, almost 50% surveyed saying that 'it is every adult's duty to vote in elections'.
So what can be done to engage young people and get them out to polling stations? The data showed that students who reported receiving a lot of citizenship education at school were more likely to hold positive attitudes to civic and social participation.
In addition, they were more likely to feel that they could effect change in their communities and in politics generally. This underlines the importance of strengthening citizenship education throughout schooling, and of ensuring it is continued through post-16 education and training, say the researchers.
When asked "what is the single most important issue facing the country at the present time?" the most common responses from the young adults were: immigration (18.3%), unemployment (18.1%), and the state of the economy (11.8%).
Older adults (aged 35 and above) are similarly concerned with immigration and economic issues, but only 3.5% cite unemployment as the most important issue.
The young adults who are concerned about unemployment were more likely to have low qualifications, and to be looking for better qualifications and improved routes into work.
News