University Applications Up 3.5%: Which university courses are the most popular?
Emma Finamore
Last updated 16 Nov 2015
UCAS applications have been sent off, personal statements compiled and the deadline has passed for the majority of undergraduate courses. This year, 558,898 applications have been made to universities in the UK. That's 3.5% higher than the same time last year.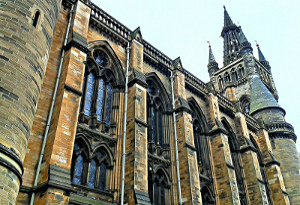 That 3.5% doesn't account for the whole picture. After all, last year applications decreased by 8.7%, so even with this year's increase, university applications are still not back on trend.
Unpick the statistics further and you'll find some university courses are becoming less popular, while others are enjoying a surge in interest.
Want some cold, hard facts? Here are the university subjects with the biggest increases and decreases in applications from 2012 to 2013.
Top five UK university subjects with highest percentage increase in applications
1. Computer Sciences: +12.3%
2. Engineering: +8.4%
3. Vet Science, Agriculture & Related: +7.7%
4. Biological Sciences: +6.9%
5. Physical Sciences: +6.6%
Top five UK university subjects with highest percentage decrease in applications
1. Non-European Language and Literature: -6.7%
2. European Languages and Lit: -6.1%
3. Sciences combined with social sciences or arts: -4.5%
4. Education: -2.9%
5. Social sciences combined with education: -2.6%
Unsurprisingly, it is science and engineering related subjects that seem to be enjoying an increase in applications, while arts, social sciences and languages are suffering.
Applications to Computer Science in 2013 rose by a whopping 12% from 2012 to 2013.
Computer science courses might be enjoying their time in the limelight, but the subject just scrapes a place in the top ten when you look at total number of applications made.
Top ten most popular university subjects by number of applications
1. Subject allied to Medicine: 2,450,594
2. Business & Admin studies: 347,147
3. Creative Arts & Design 233,243
4. Biological Sciences: 215,545
5. Social Studies: 194,202
6. Engineering: 127,080
7. Law: 109,140
8. Physical Sciences: 99,769
9. Medicine & Dentistry: 96,268
10. Computer Sciences 86,294
Source: UCAS
News