New training academies set to meet demand of growing nuclear energy sector
Emma Finamore
12 May 2016
The academies will open next year, and the government has pledged £15 million to support them.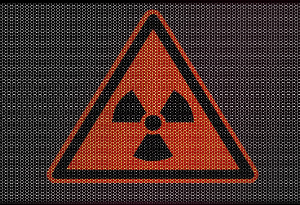 Two new training academies – specialist further education colleges – are set to revolutionise the way the nuclear industry finds and trains the next generation of engineers and operatives.
The government confirmed this week that it will provide £15 million to support the creation of the National College for Nuclear based over two sites, one in Somerset and one in Cumbria.
The sites will be near the biggest existing nuclear facility in the UK is at Sellafield in Cumbria, and the biggest planned facility is at Hinckley Point in Somerset.
It is hoped that the college will open 2017, to meet the demand for highly skilled workers in the nuclear sector. It will offer courses designed by employers for a range of highly specialised careers within the nuclear industry, which is set to grow significantly over the next 20 years.
Skills Minister Nick Boles said: "This is the investment in high-tech skills that businesses are crying out for. We have made it a priority to work with employers to deliver high-quality, technical education and clear routes to employment that deliver economic growth and create opportunities for our young people, and enable our existing workforce to upskill and retrain for the jobs of the future.
"The National Colleges have been designed with employers, for employers. They will produce the skills needed now and into the future to ensure the UK remains innovative and at the forefront of pioneering industry."
Colin Reed, Sellafield Ltd Human Resources Director and Board Chair for the National College for Nuclear said: "The announcement means that work will now begin on developing the curriculum which will help to train the next generation of nuclear workers.
"It is expected that new qualifications will be available in 2017 that reflect the needs of the nuclear sector and address the skills challenge facing the industry and its supply chain."
The Nuclear College follows the announcement of four other themed colleges that are set to provide training opportunities for young people across a range of industries: National College for High Speed Rail (hubs located in Birmingham and Doncaster); National College for Onshore Oil and Gas (hub located in Blackpool); National College for Digital Skills (hub located in London; Tottenham Hale and Whitechapel); and National College for the Creative and Cultural Industries (hub located in Purfleet, Essex)
News