Girls limit their career options by pursuing "worthwhile" jobs while young men chase big salaries
Emma Finamore
25 Nov 2015
There is an unconscious bias towards traditional roles where men are the "breadwinners": aged just 17, girls already believe men earn more than women.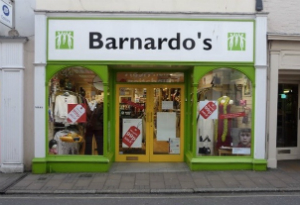 Young women are limiting their career options by going for "worthwhile" jobs while young men go after big salaries, new research has revealed.
The Oxford University found that girls in sixth form are "self-limiting" their career options in favour of lower paying jobs – such as working for charities or museums – while boys focus mainly on salary.
These "worthwhile" jobs are characterised by less formal recruitment – such as internships or unpaid work – than the systems set in place for those generally considered "graduate jobs".
The survey, of nearly 4,000 sixth formers in all types of schools, also found that girls by the time they hit their teenage years are already limited their career options, as they start "internalising gender stereotypes".
The Oxford University study investigated the pay gap between men and women after they left universities and colleges.
Experts suggested girls could be going for lower paid jobs because they have an unconscious bias towards traditional roles where men are the "breadwinners". Aged just 17, girls already believe men earn more than women.
The findings were presented by Jonathan Black, director of the Oxford University Careers Service, at the Girls Schools Association (GSA) annual conference on Tuesday.
Black said: "We surveyed sixth form students after identifying gender as the single biggest factor in whether graduates from top universities secured a graduate-level job.
"Having seen that female students were less confident, we extended the research to sixth form pupils to learn if they had the same attitudes and behaviours.
"Our latest research has confirmed that gender-based differences in career confidence start early. Sixth form girls have lower confidence about their careers ."
He said that compared with boys girls are more concerned about each aspect of job applications, and are more interested in careers offering job security, in a cause they "feel good about".
"This has the knock-on effect that girls may be self-limiting their choice of careers," he said. "Especially because the types of jobs they seek often have informal entry processes (via networking or low and unpaid internships, for example)."
Karen Parker, a management consultant who gives careers advice at girls' schools, said women have other reasons why they want to work and salary tends to be a "key driver" for men.
Parker, also speaking at the conference, said girls are more likely to go for lower paid jobs because "when then look at the environment that surrounds those higher pay jobs, is not as attractive to them as some other areas.
She said higher paid jobs are quite often male dominated and not a working environment in which young women see themselves working, and that they often look for more than salary.
She was optimistic though that this trend will not limit women forever: "Traditionally we've always looked at men as being breadwinners but that is now changing."
The research was conducted through a survey of 3,698 students from 63 different schools and colleges across the UK, including 31 coeducational and 32 single-sex schools.
Of the schools surveyed, 31 were state schools, while 32 were independent schools.
News