Parents say their Children are "too clever" to do Apprenticeships
Emma Finamore
Last updated 25 Jun 2015
Just wrong on so many levels...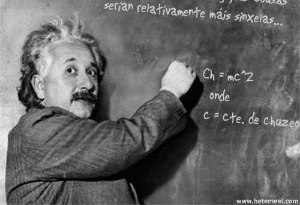 11% of parents believe that their children are "too clever for an apprenticeship or school leaver programme", new research has revealed.
The 2015 School & College Leaver annual research report, conducted by AllAboutResearch.co.uk and AllAboutSchoolLeavers.co.uk is the largest and most comprehensive school leaver research report to date.
It also showed that 80.8% of students go to their parents instead of teachers for help making career decisions, and that 45% of students mentioned pressure from parents and peers as a key reason for not exploring alternatives to university.
The research found significant knowledge gaps among parents and teachers when it comes to alternatives to university – for example, less than half of parents could identify a higher apprenticeship - but that they are still the most influential people in children's post-school decisions. This is just as the new Tory government plans to create three million new apprenticeships.
Major findings of the report include:
- Parents are the greatest influence on students' career decisions
- Only 40% of parents understand the meaning of a Higher Apprenticeship
- 11% of parents/guardians believe that their children are "too clever for an apprenticeship or school leaver programme"
- 96.5% of teachers are aware of university as an option for school and college leavers, but an overwhelming 81.7% wish they knew more about non-university options
- 78.3% of employers believe the volume of school and college leaver recruits will outnumber the volume of graduate recruits within the next five years. 65.2% believe that this will occur in three years
Over 10,000 school and college students across the UK were surveyed, as well as over 1,000 parents, 500 teachers, 280 careers advisors, and 27 key employers offering graduate and school leaver programmes.
The results cover a wide range of topics: employee brand awareness, careers guidance practice, subject teacher knowledge of school leaver options, and how school college students and their parents make decisions, habits and form opinions.
Despite the results, the number of young people starting apprenticeships has increased consistently since 2008 and this is a trend that is set to continue: there were 126,400 more advanced apprenticeship starters in 2013 and a 17% decline of undergraduate starters the same year.
Jack Denton, co-founder of AllAboutSchoolLeavers.co.uk, said: "As fewer people go to university and begin to take on non-university routes, employers must think about balancing the size of their graduate and school leaver intakes.
"The supply of vacancies must match the changing demands of the market."
News