10 best universities for getting a job
Emma Finamore
Last updated 25 Sep 2015
Applying for university next year? Want to avoid the job centre? Yeah, we thought so. Read on...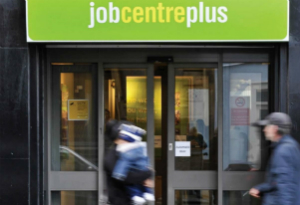 The Sunday Times just published its annual – and influential – University Guide, judging the UK's universities on everything from teaching quality to student experience to student/staff ratio.
But with twice as many graduates in the UK as jobs, we think maybe the most important category is "Graduate Prospects" – the chances of grads actually landing a good job.
Institutions from all ends of the overall rankings are represented, and the number one university Is probably not one that you'd have guessed.
The results are based on the activity of university leavers six months after graduation, and whether they entered employment or entered graduate level further study.
Take a look at the Top 10!
1. St George's, University of London
Probably not a university you've heard of, St George's nonetheless got a whopping 93.4% "Graduate Prospects", which is even more impressive given its less impressive in overall ranking of 48th.
St George's is the only free-standing medical school in University of London and the only one in the Times' list.
2. Imperial College London
Imperial College London came second in the Graduate Prospects category, with a huge 91.1%, and an overall ranking of 3rd.
Almost 35% of graduates are working in Education/Health/Social Work, with Banking/Financial and IT/Telecommunications also well represented by the College's graduates.
3. University of Cambridge
One you probably expected to see here, right? Internationally renowned University of Cambridge came in third in the Graduate Prospects category with 89.3%, even though it (unsurprisingly) topped the overall list, coming in at No. 1.
4. University of Oxford
Perhaps surprisingly, the second most well-known university in the whole of the UK only cam in 4th in the in the Graduate Prospects category, with (a still impressive figure) 87.1%. Its overall ranking? A less surprising 2nd.
5. University of Birmingham
The red-bricked institution where Tolkein (of Lord of the Rings fame) hung out on the reg has obviously retained its quality – it gained 86.7% in the Graduate Prospects category, and came in 17th in the overall ranking.
6. King's College London
With notable alumni including Florence Nightingale, John Keats and Desmond Tutu, King's is a pretty safe bet when trying to ensure your future employability. It pocketed 85.7% n the Graduate Prospects category, but a more middle-ranking 27th overall.
7. University of Bath
Home of the infamous Roman baths and setting for many of Jane Austen's novels, heading to Bath for your uni years would be great for your career as well as being a good location for all those parental visits. It got 85.2% in the Graduate Prospects category ranking, and fell just outside of the Top 10 overall, coming in 12th.
8. Durham University
Durham is ranked 6th in the UK for universities most targeted by leading employers, and it came 2nd in the Best Careers Service category at the Student Crowd Awards 2015, so it's no surprise to see them in the Top 10 here with 84.4%. The historical institution is ranked 5th overall in the UK.
9. University of Sussex
Another perhaps surprising entry, the University of Sussex provides a career and employability plan, starting in first year, helping it achieve an impressive 84.1% in the Graduate Prospects category ranking. For a relatively new university – established in the 1960s – it also achieved a seriously impressive 19th place overall.
10. Loughborough University
Another institution with a seriously comprehensive employability offering, Loughborough's year-long careers programme includes video tutorials, taught modules and live projects, giving it 83.7% Graduate Prospects category ranking. It also came in at the Top 15 level, ranking 13th overall.
News