7 ways Jeremy Corbyn could be good for school leavers
Emma Finamore
Last updated 25 Sep 2015
Whatever you think of his politics, Jeremy Corbyn is shaking things up and could be set to improve things for school leavers.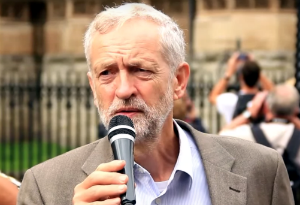 If you have a pulse, you'll have heard of Jeremy Corbyn by now. The old school socialist MP for Islington North shot to fame - and onto the covers of most newspapers - when he shocked the nation by storming the Labour leadership race, having entered as a total outsider, winning with a whopping 60% of the vote.
Now he's Leader of the Opposition and will be advocating very different policies to David Cameron's Conservative Government, many of which concern school leavers.
He says: "Under my premiership, we in the next Labour government will be committed to making these dreams of a fairer start in life for all young adults become reality."
Even if he doesn't make it to the other side of the House of Commons in 2020, Jeremy – or "The Corbynator" to his mates – is definitely pushing young people's issues into the limelight. What do you make of these ideas?
1. He wants to abolish university tuition fees
Equal access to education is close to Jeremy's heart – he allegedly divorced his ex-wife over her insistence in sending their son to a grammar school. He has apologised publically for Labour's introduction of university tuition fees - he wants to abolish them and restore the old student grant system, supporting an increase
He also advocates the restoration of maintenance grants, which were abolished by the Conservative Government in 2015.
2. He wants young people to be able to afford housing
It's not news that young people get a raw deal when it comes to navigating the property ladder: a first time buyer today requires a massive ten times the deposit they did in the 1980s, according to the National Housing Federation.
Rents – especially in London, where many young people start their careers – are also notoriously high.
Corbyn's Labour will promote major council-funded, desirable energy-efficient building projects to provide young people with a good start in life, to stop paying exorbitant rents and the opportunity of home ownership.
Jeremy also advocates introducing housing benefit for the under 21s, establishing a Living Rent Commission to implement rent controls and protect tenants in the private sector by capping rent increases and linking private rents to local average earnings.
3. He wants to help young people find jobs
Another important issue to young people today is the precarious job market. As such, Jeremy plans to put an end to different payments in benefits for under 25s, and give them the same rate of Jobseekers Allowance for seeking work.
Corbyn also supports the introduction of a £10 living wage living wage without age-related tiers, which would have a big impact on young people in lower paid jobs at the beginning of their careers or supporting themselves through university.
4. He wants to improve and encourage education
Jeremy has pledged to reinstate the Education Maintenance Allowance (EMA) and to maintain a statutory youth service to provide advice guidance and support to young people wanting to access further a and higher education.
Corbyn envisions the establishment of a "National Education Service", on a similar model to that of the existing National Health Service. He advocates a return to local authority over state-funded academies and free schools, and an end to the charitable status of public schools.
Jeremy is also in favour of an organised "National Creative Apprenticeship Service", for Arts-based further education.
5. He wants to make the UK a safer place for women
Jeremy wants to challenge the high rates of mental illness among women, and the misogyny, sexism and sexual objectification that undermines their psychological well-being (as well as their personal safety): women are 70% more likely than men to experience depression and twice as likely to have an anxiety disorder.
Corbyn says that government cuts to support services have meant that up to 10,000 victims of sexual abuse are waiting more than a year for counselling.
6. He knows sex education is important
Instead of shying away from sex education like many of his peers, knowing it's controversial, Corbyn wants to introduce compulsory sexual, consensual and relationship education.
7. He wants to make mental health a priority
Jeremy – who created a new Minister for Mental Health position in his shadow cabinet – has a whole swathe of ideas to tackle psychological problems, but here are a few which specifically concern young people:
He wants to increase investment in children's mental health - £80m has been cut from the NHS mental health budget for children and adolescents in the past four years, and currently only 6% of spend on mental health services is directed towards children and adolescents
Jeremy advocates mental health education in UK schools and that all schools can access school-based counselling or therapy if they need it.
He wants to Introduce life skills, emotional intelligence and parenting into the school curriculum, to better equip young people to the challenges of modern living.
Corbyn wants to undertake a national study into the mental health of children and young people - the last national study was done 10 years ago.
News