Are normal jobs being rebranded as "apprenticeships"?
Emma Finamore
Last updated 21 Jul 2017
We take a look at how the Government's three million apprenticeship pledge could be doing more harm than good.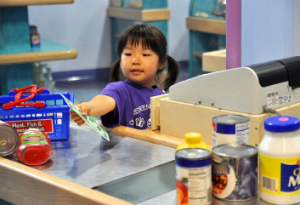 While it's great that David Cameron's new Government is committed to millions (literally) of new apprenticeships, many of the roles seem to be traditional school-leaver jobs in clerical, catering and retail work, simply "rebranded" as apprenticeships.
There are now apprenticeships in street cleaning, warehouse labouring and retail, which means employers can pay a new 18-year-old worker just £2.73 an hour (the current National Apprentice Minimum Wage, rising to £3.50 in October) compared with the minimum wage for that age range of £5.13.
The latest figures analysed by the Campaign for Science and Engineering found that between August 2014 and January this year, only 7,500 degree-level Higher Apprenticeships were started. There were 92,700 Advanced Apprenticeships started, while the majority, 148,300, were at Intermediate level, the equivalent of just five GCSE passes.
So are these new "apprenticeships" just a way of helping the Government meet its own targets, and allowing employers to pay below standard wages? Take a look at the list below and see what you think…
Apprenticeship or rebrand?
Apprentice Shop Assistant
Weekly wage: £109.20 (40 hours a week)
Hourly wage: £2.73
Role: Greeting customers who enter the shop, stocking shelves with merchandise, keeping the store tidy and clean.
Duration: 12 months
Apprentice Administration Assistant
Weekly wage: £101.01 (37 hours a week)
Hourly wage: £2.73
Role: Answering the telephone, filing, photocopying, opening and processing mail.
Duration: 12 months
Apprentice Telesales Executive
Weekly wage: £118.13 (33 hours a week)
Hourly wage: £3.60
Role involves: uploading leads, learning sales techniques, learning how to build good customer rapport
Apprenticeship duration: 12 months
Apprentice Warehouse Assistant
Weekly wage: £150.00 (40 hours a week)
Hourly wage: £3.75
Role involves: Picking and packing orders, helping to replenish shelves for packing, helping with 'Goods in'.
Duration: 15 months
News