New High-quality Graded Apprenticeships Announced
If you're interested in an apprenticeship, keep your eyes peeled for a new type at the end of 2014! Prime Minister David Cameron has announced that there will be an additional high quality school leaver option which will feature a new grading system. Some of the UK's biggest employers will get involved…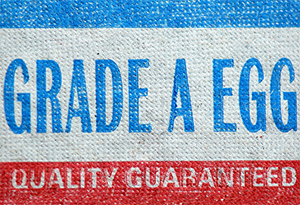 An apprenticeship will offer you the opportunity to receive vocational training in an industry – and get a salary! The latest development for this school leaver option is a new type of grading. The prime Minister spoke of "rigorous independent assessment", with a minimum of two thirds of assessment to take place at the end of training for these new high-quality apprenticeships.
The new grading system has the aim of better reflecting the apprentice's performance and tightening up the status of apprenticeships even further. Apprentices will be awarded either a pass, merit or distinction. This is intended to be a clearer indication of abilities rather than the pass or fail system that currently exists for some apprenticeships.
Opportunities in lots of industries
The new style apprenticeships will be offered by 60 firms in 2014. They will spread across different industries including automobile, retail and banking, healthcare, aerospace, food and drink, and technology companies such as Barclays, Microsoft, GSK, Toyota, BMW, Ford, Airbus and Unilever. Each apprenticeship will be tailored to the requirements of each industry.
There is certainly agreement that an emphasis on quality is essential for apprenticeships as an alternative to the university route, however there are some differences of opinion on how effective a new grading system will be. The Association of Employment and Learning Providers has suggested that it is "not appropriate" and that it could create too much bureaucracy.
The policy director at the British Chambers of Commerce Adam Marshall stated: "Empowering employers to set standards for apprenticeships is a positive step forward."
Want to know more about apprenticeships? Look at this!
News