GCSE results 2015: more girls are taking STEM subjects
Emma Finamore
21 Aug 2015
Let's hear it for the ladies!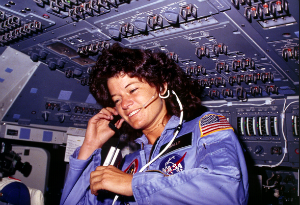 Entries for girls in STEM subjects have risen significantly, according to figures released following GCSE results day.
The number of girls taking STEM subjects was up by than 30,000 on last year, including more than 14,000 in maths.
There was a jump overall too – of both genders – with figures showing STEM entries have increased by more than 78,000 in a year.
Today's figures, released by the Joint Council for Qualifications, come a week after the latest A-level results showed how the number of students taking the facilitating subjects that are more often required by top universities than others has also risen - by more than 15,000 since 2014.
Katie Tingle, a Principal Technical Officer with Network Rail who started as an apprentice and is now working in engineering – one of the STEM subject areas that has seen an increase in female uptake. "I would tell anyone who is thinking of a career in engineering to go for it! Embrace it as the opportunity it really is," she said.
"Don't be put off by all the old myths and stereotypes, because as soon as you find yourself in an engineering environment you will soon realise all the horror stories you heard are flawed.
"it is 100% your knowledge and outlook, and your ability to interpret different situations that is important. In the UK we're crying out for more female engineers to bridge the gender gap – there is so much untapped potential out there."
News