The top UK employers for school leavers have been announced
Becky Kells
Last updated 11 Oct 2018
The UK's top employers for school leavers were revealed last night, when the results of a nationwide survey were announced.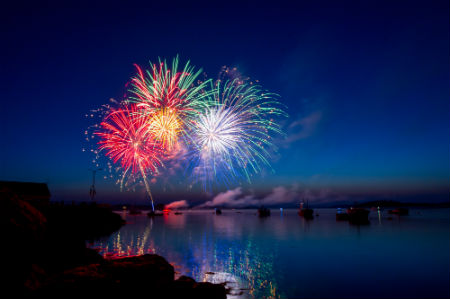 Early careers experts AllAboutSchoolLeavers conducted its sixth annual ranking of UK employers for school leavers, looking at the real-life experiences of apprentices and school leaver trainees from 100 UK organisations. The results were unveiled at the School Leaver Awards 2018 at London's Sheraton Grand Park Lane hosted by Josh Widdicombe, supported by Laing O'Rourke, on Thursday 17 May.
The winners included high profile names from the arts and media, professional services industry, the world of construction and engineering, retail giants, and city councils.
They've all been recognised for their exemplary work in developing school leaver opportunities: Intermediate Apprenticeships, Advanced Apprenticeships, Higher Apprenticeships, Degree Apprenticeships, school leaver programmes and sponsored degrees.
Bentley Motors was named Top Employer for School Leavers – as well as winning / being named runner-up in three other categories – while Verity Jackson won School Leaver of the Year, a mechanical engineering apprentice at DSTL, the Defence Science and Technology Laboratory ensuring that innovative science and technology contribute to the defence and security of the UK.
For the first time a Top Employer in Media & the Arts was awarded – won by MediaCom – as well as the new Diversity & Inclusion Award, won by Mazars.
Young people working in the school leaver training world were asked to complete employee satisfaction surveys, covering every aspect of their working lives, from job satisfaction and career progression, to company culture and work/life balance.
Industry-specific categories acknowledged the top employers in their particular fields, for example Top Employer – Public Sector, Top Employer – Media & the Arts, and Top Employer – Accounting & Professional Services.
The Most Innovative Recruitment Campaign award recognised organisations' forward thinking recruitment methods using modern techniques such as WhatsApp campaigns and online media.
"Congratulations to all the winners of this year's rankings, as well as to everyone who was shortlisted. We hope our annual awards continue to help young people make decisions about the future, and that the new categories – like our Top Employer in Media & the Arts and the Diversity & Inclusion awards – improve the guidance we can provide." - Jack Denton, director and co-founder of AllAboutSchoolLeavers.co.uk
A spokesperson from 2018's Top Employer for School Leavers, Bentley Motors, said: "We're ecstatic to have won the overall award tonight - it highlights the hard work we put into our apprenticeship programmes, of which we are very proud"
Verity Jackson of DSTL, who was voted School Leaver of the Year, said: "I can't believe I've won - I didn't think I was going to, but I'm really pleased, especially because a small company like DSTL got the recognition. I've loved my time as an apprentice so far and I'm so glad that I chose to do this route".
The winners in full:
Top Employer
Bentley Motors
Best Intermediate Apprenticeship
Laing O'Rourke
Best Advanced Apprenticeship
National Grid
Best Higher Apprenticeship
TUI
Best Degree Apprenticeship
Goldman Sachs
Best School Leaver Programme
Mace
Top Employer – Small School Leaver intake
Goldman Sachs
Top Employer – Medium School Leaver intake
Bentley Motors
Top Employer – Large School Leaver intake
EY
Best Website (shortlisted by student panel)
Barclays
Best Social Media (shortlisted by student panel)
Jaguar Land Rover
The Diversity & Inclusion Award (shortlisted by expert panel)
Mazars
Best Training
Morrisons
Best Training Provider
Moore Stephens
Best for Skills Development
Grant Thornton
Best Level of Support
Nestlé
Best for Career Progression
BT
Best Job Satisfaction
Schroders
Best Company Culture
Barclays
Best Recruitment Campaign (shortlisted by expert panel)
Marks & Spencer & AIA Worldwide
Best School Engagement in a Recruitment Campaign (shortlisted by expert panel)
Tata Steel
Most Innovative Recruitment Campaign (shortlisted by expert panel)
EY
Industry-specific awards:
Top Employer - Accounting & Professional Services
Moore Stephens
Top Employer – Automotive
Bentley Motors
Top Employer - Banking & Financial Services
Goldman Sachs
Top Employer – Construction
Laing O'Rourke
Top Employer - Energy & Utilities
National Grid
Top Employer – Engineering
Mercedes AMG High Performance Powertrains
Top Employer - Health & Social Care
Busy Bees Training Academy
Top Employer - Hospitality & Tourism
TUI
Top Employer - IT & Technology
Softcat
Top Employer – Law
Kennedys
Top Employer – Media & the Arts
MediaCom
Top Employer - Public Sector
London Borough of Hackney
Top Employer - Retail
Morrisons
Top Employer - Science & FMCG
STFC Rutherford Appleton Laboratory
Judging Panel:
Jonathan Ledger – Chief Executive Officer, The Global Skills Ledger
Sharon Stephens – Head of Member and Business Development, UK Chamber of Shipping
Steve Nash – Chief Executive, The Institute of the Motor Industry
Stephen Isherwood – CEO, Institute of Student Employers
Robert West – Programme Director, Creative and Cultural Skills
Nick Ellins – Chief Executive, Energy & Utility Skills
Amy Gough – Director of Operations, Chartered Institute of Building (CIOB)
Suki Kalirai – Chairman, Institute for Apprenticeships
Sue Hurst – Head of Schools Outreach Programmes, Civil Service
News