National Apprenticeship Week: Apprentices Earn Almost £4K More than Grads in their First Jobs
Think a degree means a higher salary? Think again. New research has revealed that the average starting wage for graduates in their first jobs is significantly less than those of apprentices.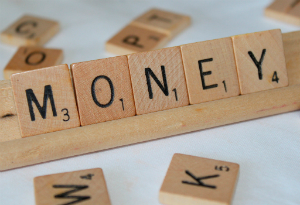 According to a study released this week, comparing career opportunities between groups of young people, apprentices are likely to earn an average of £3,729 more per year than graduates in their first jobs. Less than 10% of apprentices regret not studying for a degree.
The research, carried out by www.notgoingtouni.co.uk, also asked young people what they felt about their career-paths after school. Apparently, 42% of apprentices feel the biggest benefit of an apprenticeship is the ability to get hands-on experience whilst studying, while 56% of recent graduates said that the biggest benefit of a degree was being more qualified than others when job-hunting.
The study polled 2,614 young British adults, all of whom had started their first post-apprenticeship/degree job within the past 12 months. 1,309 respondents had previously completed an apprenticeship, whilst 1,305 respondents had graduated from university with a degree.
Once all of the responses were collated, the results revealed that the average university graduate had a starting salary of £14,734, whilst those who had completed an apprenticeship on average had a starting salary of £18,463.
Only 8% of the respondents who completed an apprenticeship wished they had undertaken a degree, while 33% of those who had graduated from university wished they'd embarked on an apprenticeship. When asked to state why, "To save getting in to debt" (31%) and "Full-time education wasn't for me" (24%), were the most common responses amongst the graduates.
Spencer Mehlman, Managing Director of www.notgoingtouni.co.uk, said: "We're not surprised at all that apprentices earn more within their first jobs than graduates, purely because they get the hands-on experience whilst they're learning, and their first job is typically within the company that they've trained with; therefore they know everything already in terms of rules, what the company likes and dislikes and they have the experience with the customers and clients already.
"This research isn't in any way undermining those who undertake a graduate degree, but university isn't for everyone. If you're more interested in learning whilst you work, instead of sitting behind a desk listening to a lecturer, then apprenticeships might be the right choice for you; particularly if money is a focus, what with the results showing that you can earn roughly £310 a month more than graduates."
News