Parents are adding to students' exam results stress
Emma Finamore
12 Aug 2015
Thanks guys. That's really helping.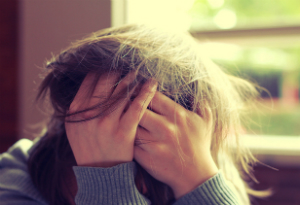 Parents are making students feel worse about results day, and more than half say it will be the most stressful day of their life, according to a new survey.
The University of Bradford, along with The Student Room, spoke with almost 500 pupils to get a feel for their mood in the run-up to results day in August.
A huge 70% said they're not sure about their options if they don't get the grades they need and still require help.
Over half of the young people surveyed said they are "very worried" they will not get the results for their first choice university.
With almost a quarter (24%) saying they are "just hoping for the best" and 35% saying they "still need to do more research," online resources are more important than ever.
Parents and young people alike can check out the AllAboutSchoolLeaver advice pages for help with clearing, non-university options and much more - there's even a dedicated parents section now, to help alleviate some of that stress.
News