Ways to boost your CV this summer
Emma Finamore
Last updated 04 Aug 2015
Thought summer was all about lounging around on the beach, topping up your tan? Think again!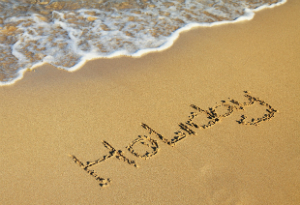 The summer holidays – whether it's between GCSE and the beginning of A-levels, or if you've finished school all together and are starting something else in September – are the perfect opportunity to make yourself stand out from the crowd in the job market. Read on for some CV-boosting inspiration.
Work experience
Make the most of those long weeks of free time by taking on work experience in a field you want to pursue. Whether you're going on to university or not, this will put you streets ahead your peers when it comes to applying for jobs or apprenticeships later on.
Remember, internships and work experience should be like short-term jobs in which you carry out real work for your employer, and you should be paid at least the national minimum wage. There is no legal difference between the term "work experience" and "internship".
Learn a language
This is something most adults struggle to fit in with full-time jobs later in life, so take the opportunity now when you have more spare time. Enrol in reasonably priced classes at a local FE college, or go totally 21st Century and download an app – there are some that can give you lessons on your laptop and your mobile phone.
Not only does another language make a CV stand out from the rest of the pile, but it could open doors later if you want to live abroad.
Set up a business
Have you got a great business idea, but are too busy during term-time to pursue it? Setting up a business takes time and effort, but working hard at it over the summer could allow you to lay the groundwork, which you can then build on when you're at university, or on that apprenticeship – whatever your next move is.
Research your market and potential competitors. If you're convinced your business idea could work, then consider how you'll finance the start-up. Remember, it's better to start small and build your business from the ground up than to seek big investments from an early stage.
If your business is successful, it could turn in to a full-time job. But even if it isn't, launching a business as a young person will look impressive on your CV and you'll develop sought-after skills like networking, organisation and leadership.
Volunteer
Volunteering is a great way to do something worthwhile and fulfilling, and develop new skills that you can add to your CV.
You could choose to put your existing skills into practice by working in a business-focused role for a charity you care about, or something completely different - from running summer holiday workshops for children in the UK to building a community centre in a village in Africa.
Whatever you do, you'll find yourself working with a diverse range of people and you'll improve your communication skills. Projects will also involve organisation and teamwork, and you'll learn how to overcome challenges and deal with unfamiliar situations too: all great talking points for interviews later.
Part-time work
Taking on a part-time job in a shop, bar or office can be just as valuable as doing a work placement, even if it isn't directly related to the career you want when you after university or an apprenticeship.
In most jobs, you'll deal with the general public and learn important customer service skills that you can apply to a career in any field. You'll also demonstrate a professional attitude, work within a team and you'll have someone to turn to for a reference when you start applying for full-time jobs later on.
News