Best Paid Professions in the UK
Salary shouldn't dictate what career you choose, but it certainly doesn't hurt to know who are the top earners. The Office for National Statistics has released its Annual Survey of Hours and Earnings, from which can be gleaned the top paying professions in the UK.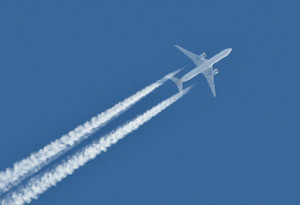 The data only measures median gross salary, not bonuses or other benefits, and it doesn't take into account those who are self-employed or those who don't appear on company payrolls (e.g. celebrities, entrepreneurs etc).
Drumroll please as we take a look at the top paid professions in the UK:
1. Chief executives and senior officials
The big dogs of companies get the big pay: these are the bosses, the guys and girls at the top.
Aka: CEOs, "the big cheese", "the boss", managing directors (or MDs).
Median gross pay: £85,223
Pay range: £44,764 - £137,623
2. Aircraft pilots and flight engineers
These fellas in the sky (and on the ground) are all about airplanes: whether that's flying them, or developing, checking and testing engines or other equipment.
Aka: Commercial pilots, airline captains, flying instructors.
Median gross pay: £78,736
Pay range: £59,068 - £94,495
3. Medical practitioners
This doesn't just mean your local doctor, but the assortment of medical practitioners you can find in hospitals, laboratories, clinics and healthcare centres.
Aka: Psychologists, GPs, hospital doctors, surgeons, anaesthetists, physicians, psychologists, paediatrician, "Doc".
Median gross pay: £71,279
Pay range: £28,630 - £135,432
4. Marketing and sales directors
These are the head honchos in charge of sales and/or marketing at companies or agencies.
Aka: Head of sales, head of marketing.
Median gross pay: £68,245
Pay range: £29,924 - £106,315
5. Information technology and telecommunications directors
These technical whizzes are the managers behind the IT strategy underpinning businesses. They aren't the people telling you to turn your computer off and on again. Instead, they are in charge of everything IT within companies.
Aka: CIO, Director of information services, head of IT, chief information officer, IT manager.
Median gross pay: £63,622
Pay range: £37,522 - £90,476
6. Company lawyers
Company lawyers don't work for law firms, instead they work within businesses as an in-house lawyer providing legal advice or fulfilling a managerial role within the legal department.
Aka: in-house lawyers, in-house solicitor, head of legal, legal counsel, senior legal manager.
Median gross pay: £61,544
Pay range: £30,848 - £91,784
7. Transport associate professionals
Transport associate professionals perform a myriad of roles within the transport industry whether that's technical roles, such as engineering, or more policy and planning focussed roles.
Aka: flight engineer, air traffic controller, transport planner.
Median gross pay: £61,414
Pay range: £30,404 - £92,541
8. Senior police officers
These police officers are at the top of the pile, less likely to be seen patrolling the streets, more likely to be found managing and directing police work and leading community relations.
Aka: chief constables, chief superintendents, chief inspector.
Median gross pay: £59,037
Pay range: £51,939 - £63,087
9. Financial managers and directors
Keeping an eye on the pennies, financial managers and directors are in charge of the financial side of the businesses, whether that's totting up the balance sheet or devising strategy and providing market analysis.
Aka: Director of finance, head of finance, director of audit, head of financial planning and analysis, chief financial officer.
Median gross pay: £55,504
Pay range: £25,008 - £100,146
10. Senior officers in protective services
These are the top brass in our protective services who are all about keeping us safe: that's people working in the army, fire services, prison services and ambulance services.
Aka: senior offices in the army, fire, prison and ambulance services.
Median gross pay: £55,503
Pay range: £34,422 - £62,833
News