5 Things I wish I'd known, by a School Leaver
Emma Finamore
Last updated 16 Jul 2015
Our expert school leaver's done the hard work so you don't have to.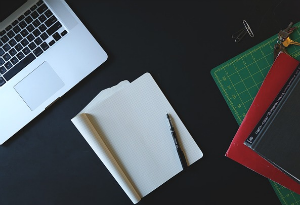 Rachel Dwyer is 21 and in her first "real" job as a marketing executive at Fluency – a startup which trains people with in-demand digital skills for free through an online learning platform and connects them to work.
She didn't go to university and it took her a while to get to this point, so we asked her the things she wishes she'd known before leaving school.
1. Don't make promises you can't keep
How many times have you come across someone who speaks more than they've actually delivered? Always think about what you're about to say before saying it. So, don't declare that you're a killer on SEO when you don't even know what it is (Search Engine Optimisation!) – it'll just be embarrassing when you're found out.
2. Stay positive
This is tough, especially when you're experiencing a lot of "firsts" out in the big wide world. Talk to people, work on building a relationship strong enough with your manager or colleagues for you to share issues. Having someone aware of your situation will help make everything more bearable.
3. Figure out "independent working"
I see this so many times on entry level CVs: "Can work with others as well as independently". Make sure you turn that into something real!
You'll have to do lots of stuff independently, even in your first job, so ask lots of questions at the beginning to make sure you do things the right way. It can really help to write down what you're told. Don't expect to be given reviews for every task you complete. If you want feedback, ask.
4. Network, network, network
You'll need to build a network throughout your entire career, so make a start now. Attending industry events, getting to know your colleagues and attending company outings is the unwritten part of your job spec. No-one tells you this, but it's expected that you'll put in the extra time outside of working hours.
Networking will continue to be important in your future and is really handy when it comes to changing jobs or collaborating on projects. You just never know when those connections you made will be helpful.
Work out what type of people you want to be connecting with, then find out what type of events they're attending. Corporate events? Drink-ups? Workshops? Get yourself into the habit of going to as many of these as possible, but remember to be proactive and follow up on email, LinkedIn and Twitter!
5. Always bring something to the table
In addition to being an independent and practical employee, you also need to be creative. You'll be expected to share ideas and come up with new processes.
Be vocal during brainstorming sessions. Spend half an hour before a meeting planning a few ideas so that you have contributions to make. Identify any problems with them and come up with solutions.
Just because you're new, it doesn't mean that your opinion isn't important. Remember you were hired for a reason! Being a creative thinker, having fresh ideas and having the confidence to express them are some of the qualities that will help you progress in the workplace.
Even if you do make a suggestion that's not taken on, having enough belief in your abilities to make contributions is the first step.
News