Watch a day in the life of a Degree Apprentice at CGI
Emma Finamore
Last updated 29 Jan 2021
Two Degree Apprentices were let loose on Snapchat to record videos of a typical day in the IT industry at CGI. Check them out and see if this could be the industry for you.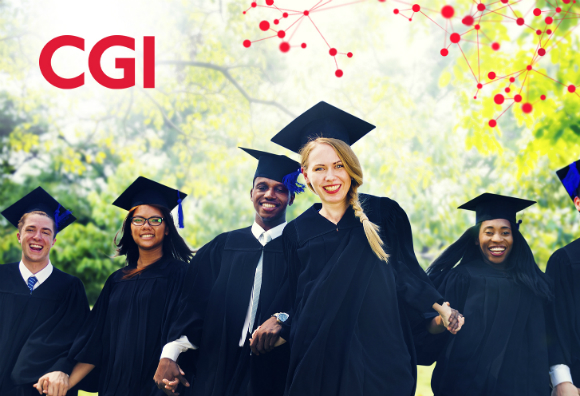 Isobel, 19, did A-levels before joining CGI's Reading office on the company's Degree Apprenticeship programme, in the role of Bid and Financial Reporting Analyst.
In her Snapchat video, Isobel goes to London where she's undertaking project work. She interviews various colleagues – discussing their top tips, networking, training and client relationships – as well as showing us a typical lunch spot in glamorous Westminster and nearby St James Park.
Isobel also goes over various questions that she had before joining the CGI programme: the time off available for university study, the job guarantee at the end of the course, and whether apprentices miss out on university social life because they're working full-time (clue: it's good news!). She also talks about what she loves about the CGI programme, the challenges she experienced at first, and tips on time management and organisation.
"My favourite thing about working at CGI is meeting all the new people, and going to university."
Areefih, 20, also did A-levels before joining the CGI Degree Apprenticeship programme. She works as a Junior Business Consultant based at the company's Leatherhead office, in her second year of the programme.
Her Snapchat video shows a typical lunch break on the office shuttle bus with colleagues into town, and Areefih talks about the various roles she's undertaken at CGI: robotics, business analysis, and management consultancy. You can see where she works, as well as meeting her colleagues in cyber security and bidding, as well as tech developers and test analysts working with the armed forces.
Areefih also talks about the best parts of the programme as well as the challenges, such as juggling university and full-time work.
News